We decided to wait out the rest of winter in Tucson and Phoenix before heading further north in the spring, so back to Tucson we went. Being back at Catalina State Park almost feels like coming home since we've been here multiple times and it's still one of our most favorite places to stay. When you're home, you get comfortable, take off your shoes, kick back, and vegetate which is exactly what we did. Well, maybe Mike and I relaxed; with the warmer weather, the prairie dogs were back out in force which kept Opie in a constant state of vigilance ("GET OFF MY LAWN").
My East Coast brain still has a tough time wrapping around the fact that Arizona has seasonal rivers and streams. In January, Opie and I had to do some rock hopping to cross over some streams/creeks during our hikes in Catalina and the Sutherland Wash was deep enough that I ended up with soaked shoes and socks. So this time I decided to come prepared and wear my sandals on the hike. Yeah, that didn't work out so well; the wash was bone dry and I just ended up with lots of sand in my sandals. We did find a little bit of water left in a small shaded area so Opie took advantage and soaked for a while. I know this is normal for AZ but it still boggles me looking at the completely empty washbed knowing that it was full of water just 3 months ago.
Most of our time in Tucson was spent exploring/hiking Catalina State Park, hanging out with our friends in Tucson, spending a lot of time on our hobbies, and eating lots and lots of cinnamon rolls from the Village Bakehouse (it's a terrible weakness). I did finally get my hair chopped off though. Since we started traveling, I've kept my hair long for easy maintenance. Unfortunately I found that I always kept my hair pulled back in a bun or ponytail and it just wasn't very flattering. I got my hair back into a short bob which keeps it out of my face and I'm much happier with the style. That does mean I will need to get regular haircuts moving forward, ugh, the horror.
Mike and I enjoy tabletop gaming and video games. Since we've been on the road, it's been near impossible to play console games online due to streaming requirements and all the tabletop games we've played work with 3+ players. We picked up Forbidden Island (thanks to RV Wanderlust for the recommendation) and Hive while in Tucson. Both are really great two player games. Forbidden Island is easy to learn and involves cooperative gameplay while Hive is similar to chess and requires using our brain to plan strategy.
After saying a fond farewell to Tucson (we'll be back!), we headed to Phoenix for a week. There are some fabulous county and state parks in the area. Last year we stayed at McDowell Mountain so this year we tried Usery Mountain which has a nice view overlooking Phoenix. We took an easy 3 mile hike on Wind Cave Trail and enjoyed the view, although we were both surprised at how much smog covered Phoenix that day. April in AZ means seeing greenery and beautiful blooming cactus. I didn't even know saguaros flowered!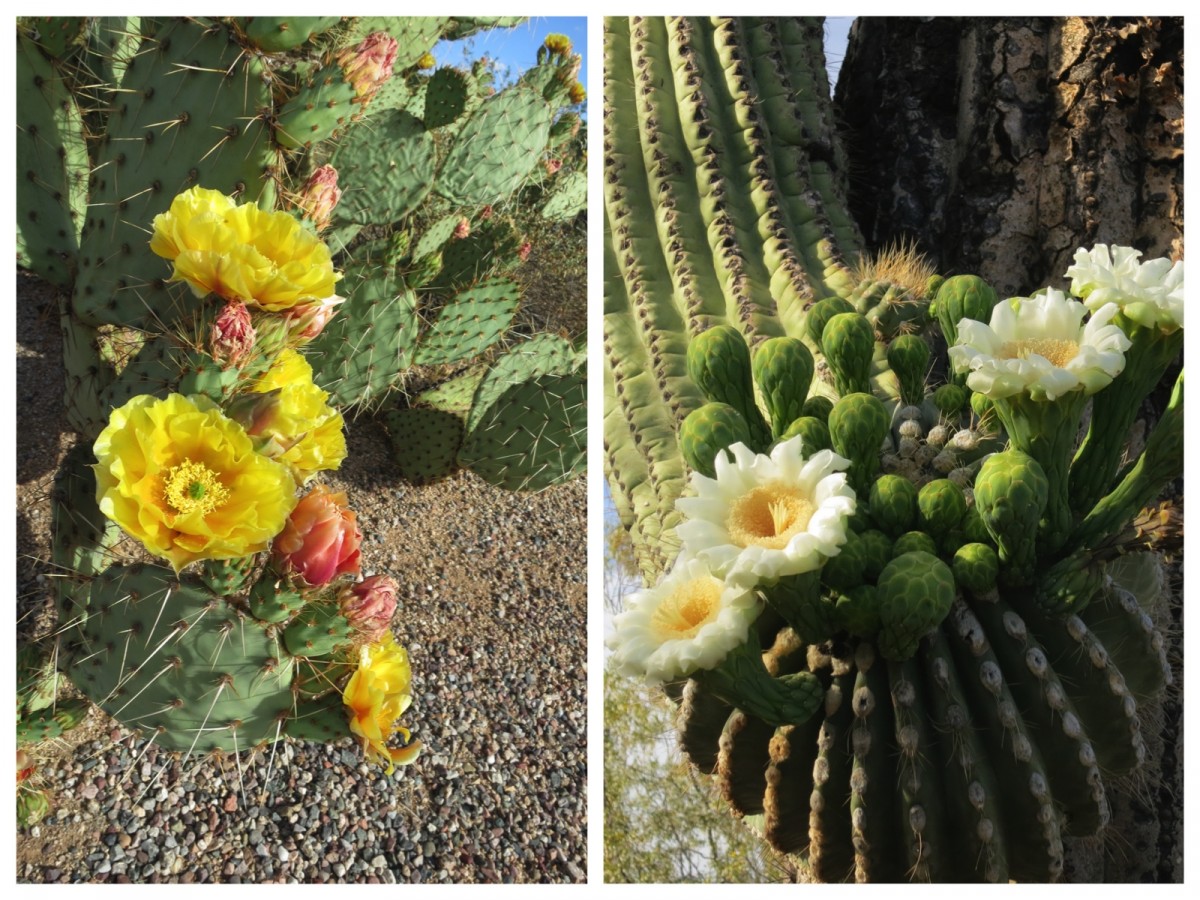 Since we slacked off in Tucson, Phoenix was our "chores/RV maintenance" spot. I'm positive I didn't do this much house maintenance when we lived in a sticks and bricks home but I guess having a house that constantly moves means making sure all the moving parts continue to move and all the stationary parts don't.
Last time we were in Phoenix, we did find a great dog park in Mesa (Quail Run Dog Park) so we took Opie there several times. While Opie is a bit of an introvert like us, there are times when he loves to socialize with other dogs. Plus there is the entertainment factor of watching him run around like a loon.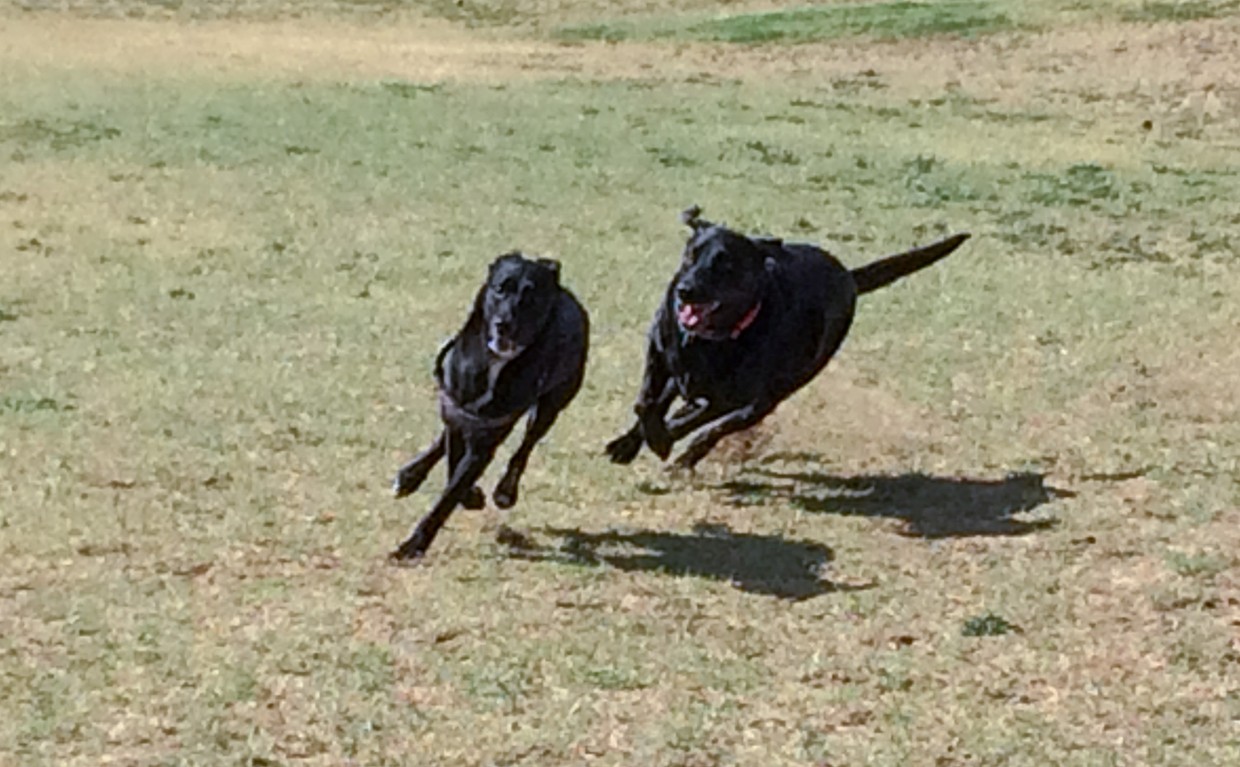 While we had a great time doing not much of anything in Tucson and Phoenix, that will shortly change as we make our way up north. We're looking forward to some great hikes in Sedona, Grand Canyon, and Bryce.