Since we no longer have a backyard for Opie to run free, we've been trying to take the boys to local dog parks if the campground doesn't have a dog run to play in. St. Augustine/Jacksonville was no exception. Jacksonville is home to Dog Wood Park and looked incredible so we decided to give it a shot. There is a fee to get into the park, or you can sign up for a membership and take your dogs anytime. The dogs do need to be neutered/spayed, and up-to-date on vaccines and current rabies shot.
Most dog parks are just a fenced in area with either grass, mulch, or gravel where the dogs can run free, interact with other dogs, and play ball. Dog Wood Park is a dog park on steroids. It's a 42 acre park with over 25 acres fenced in. They have separate areas for small dogs, an agility section, a 10 acre forest with trails, and the awesomeness big-ass area (my words, not theirs). The largest area contains an open field for running around, shady area for playing/resting, and a huge pond with a beach to make it easy for dogs to wade into the water.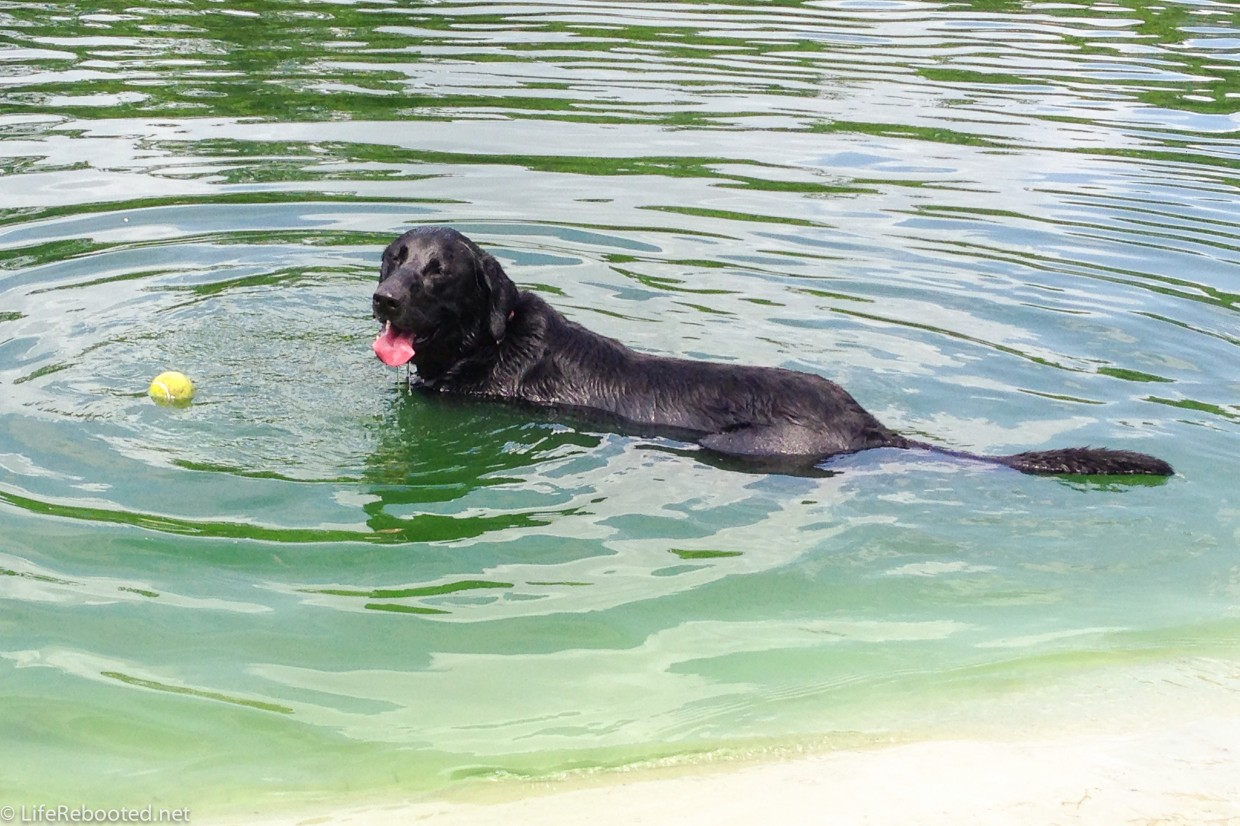 There was something very satisfying about unleashing the boys as soon as we went past that entrance and watching them run around the park-like setting without having to call them back when they roamed too far. Opie had a complete and total blast. He spent the entire two hours swimming, playing fetch, and exploring the woods. He never stopped moving. Max was a lot more laid-back but even he had a bit of fun. Since the pond is sloped, Max had no problems wading into the shallow area to cool off a bit. He even engaged a few of the dogs in play for about 2-3 seconds each.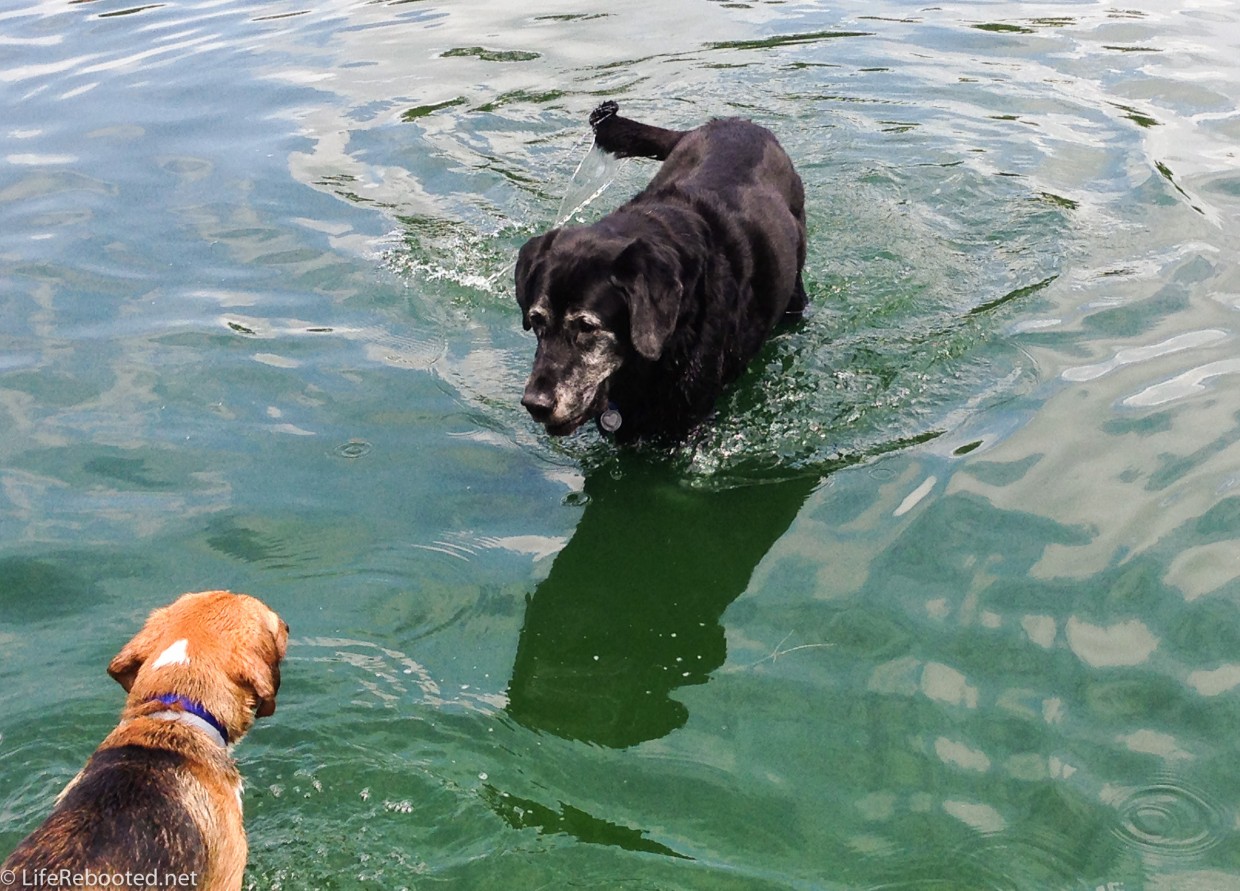 The forest was nice except for the biting flies that landed all over us and the dogs. Ugh. We ended up moving pretty fast to keep them off us but Opie still enjoyed sniffing (and peeing on) everything. We brought some sandwiches and enjoyed lunch at a picnic table while Opie continued to chase and fetch his ball.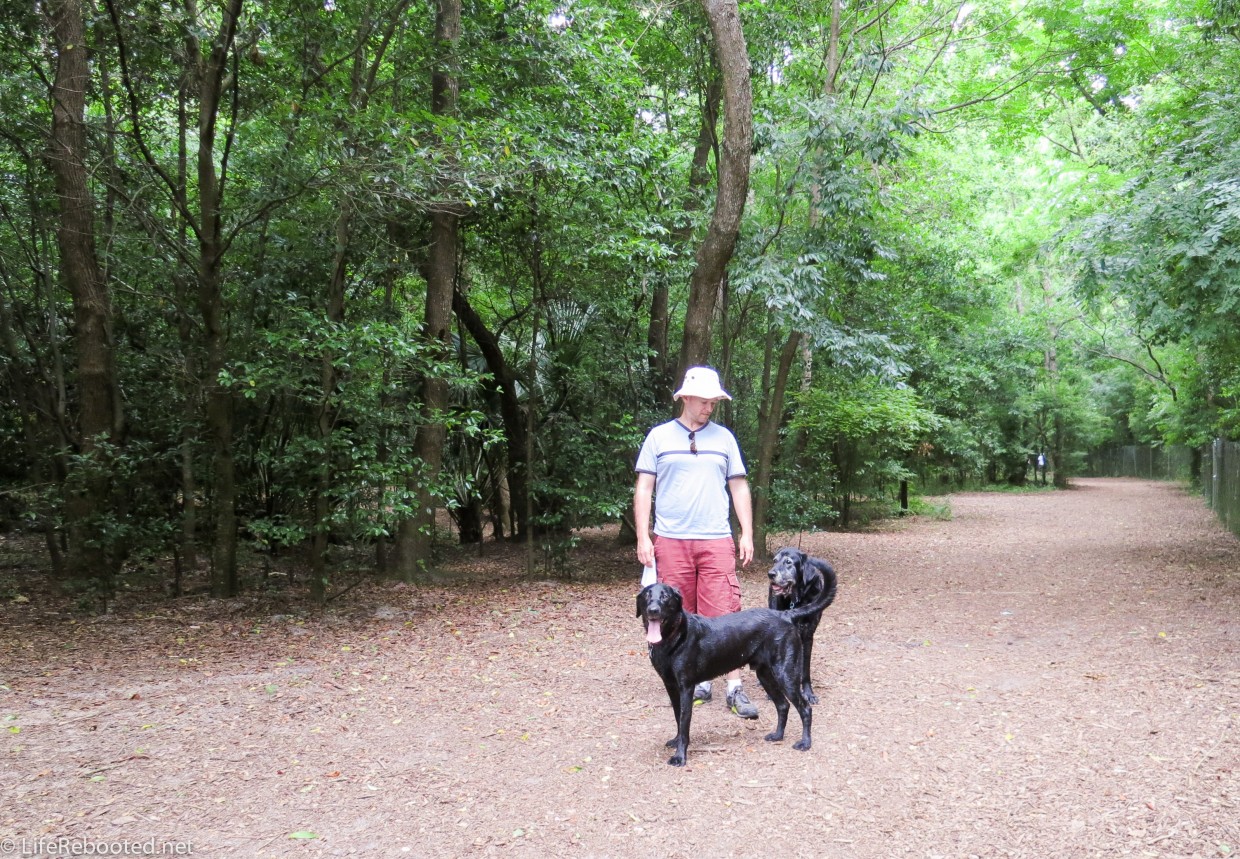 We finally left only after Opie slowed down and showed no interest in chasing the tennis ball. They have a nice water station at the park entrance so you can rinse off your dogs when you leave. We got them cleaned off and (mostly) dried for the trip home. Both passed out in the car (unusual for Opie, not for Max).
We considered it a successful day, especially since it took two days for Opie to recover his urge to play ball.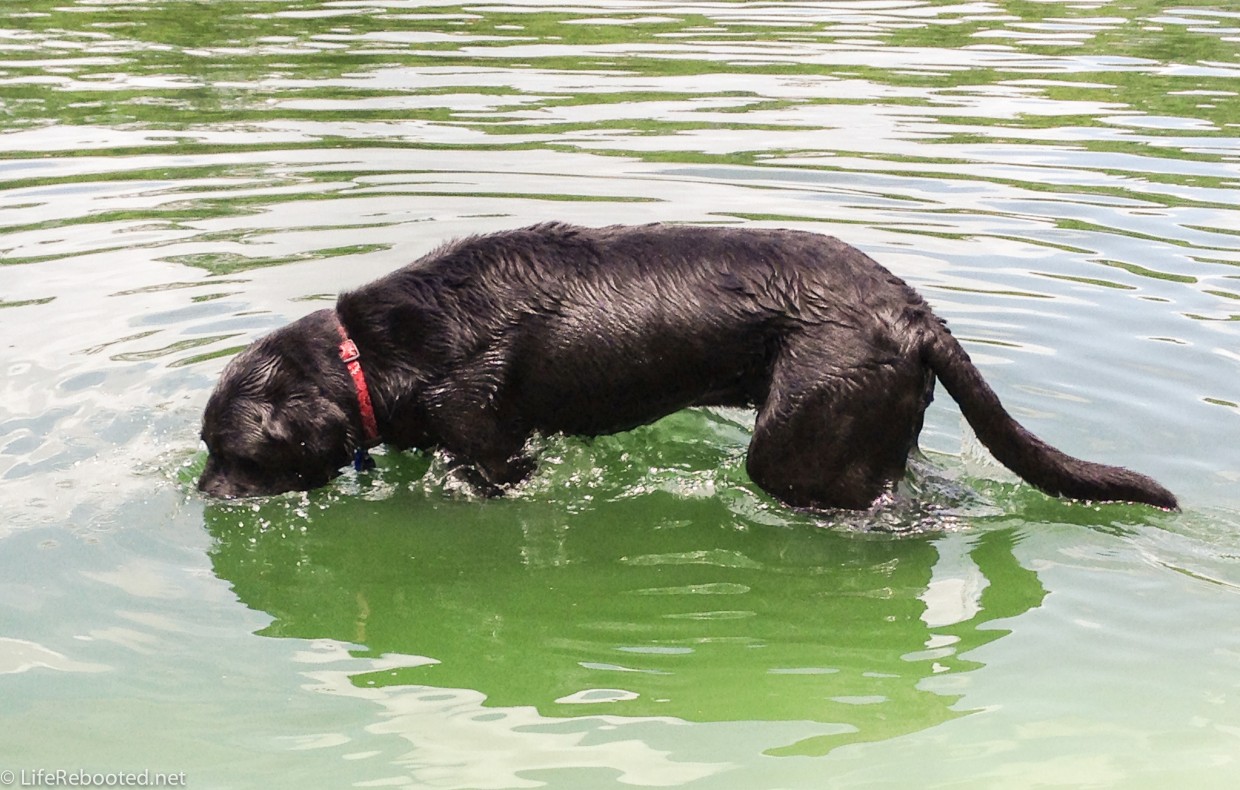 Dog Wood Park, in Jacksonville FL