Our next stop on the eastward trek was Niagara Falls. One thing we didn't count on though was Labor Day weekend. You'd think we would have learned by now, after Thanksgiving 2014 and Independence Day 2015, but we got stuck again with no place to stay. I made a list of RV Parks and campgrounds anywhere between Elkhart IN and Niagara NY and started making phone calls. Finally the twelfth (really!) campground I checked had an open site for the holiday weekend so we booked it. It was rather far off our path (Top-A-Rise Campground, in a small rural town called Falconer NY), but it turned out to be a very nice campground and a great place to "hide out" through the holiday.
After our Labor Day hide-out, we re-entered sight-seeing mode at Niagara Falls, NY. We thought about camping on the Canadian side of the border, but to keep it simple we booked five nights at Four Mile Creek State Park in NY.
We liked the park so much we doubled our stay to 10 nights. Even though the park doesn't have water or sewer hookups at sites, we picked a site that was close to one of the community water spigots so we were able to refill our fresh water tank without moving Rover. The bath houses were modern and clean, so we used them for showers and had no problem staying 10 days without having to visit the dump station. The campground is right on Lake Ontario, so Opie got to have a swim almost every day.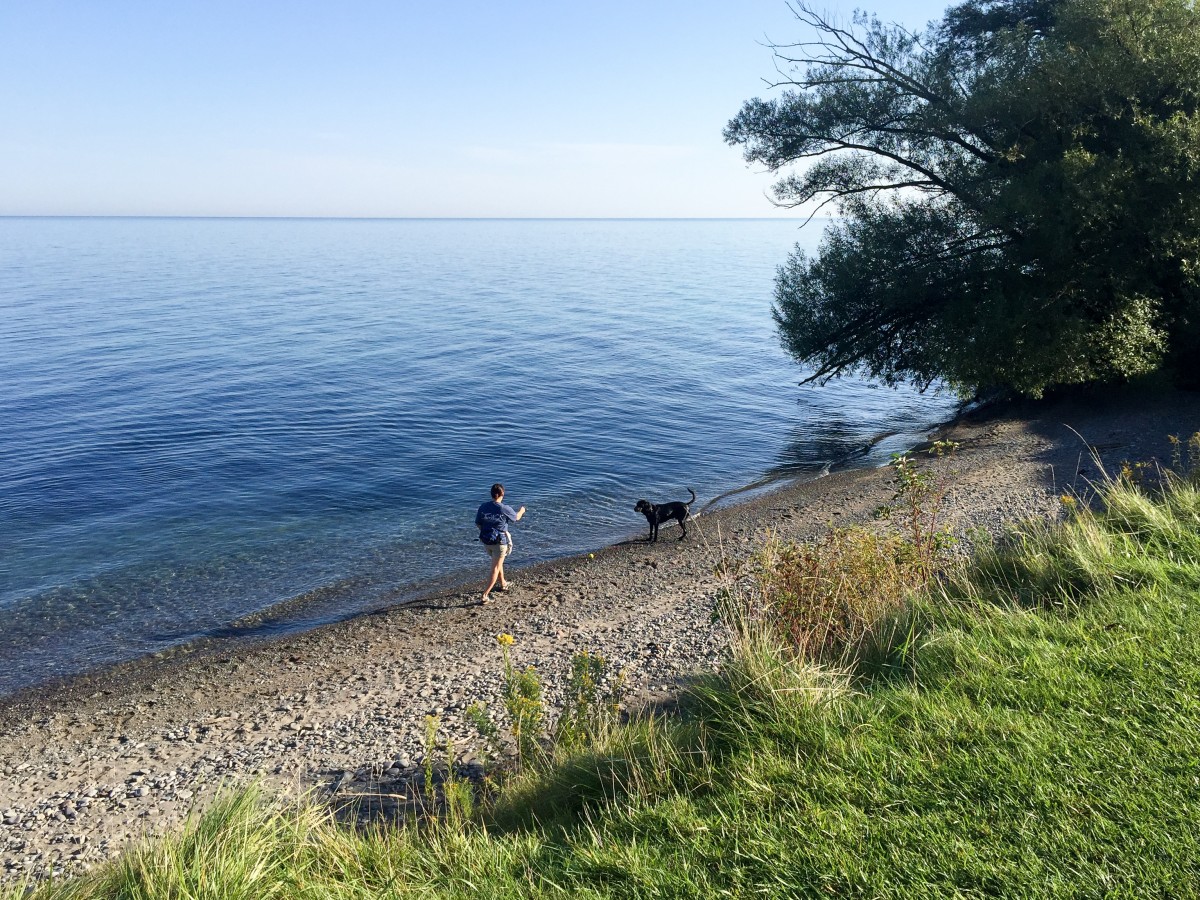 Niagara Falls was actually more enjoyable than I expected. I'd heard so much about the American side being too "touristy", but we didn't find it to be so. It could be that since we visited "off peak" (on a weekday, after Labor Day) and there were no crowds, it was more enjoyable. We did the obligatory Maid of the Mist boat ride up to the falls, which gave a nice "ground level" perspective of the various parts of the falls. There were plenty of walkways to get close to the falls and see the amazing amount of water pouring over. Too bad we can't ship some of this water to California!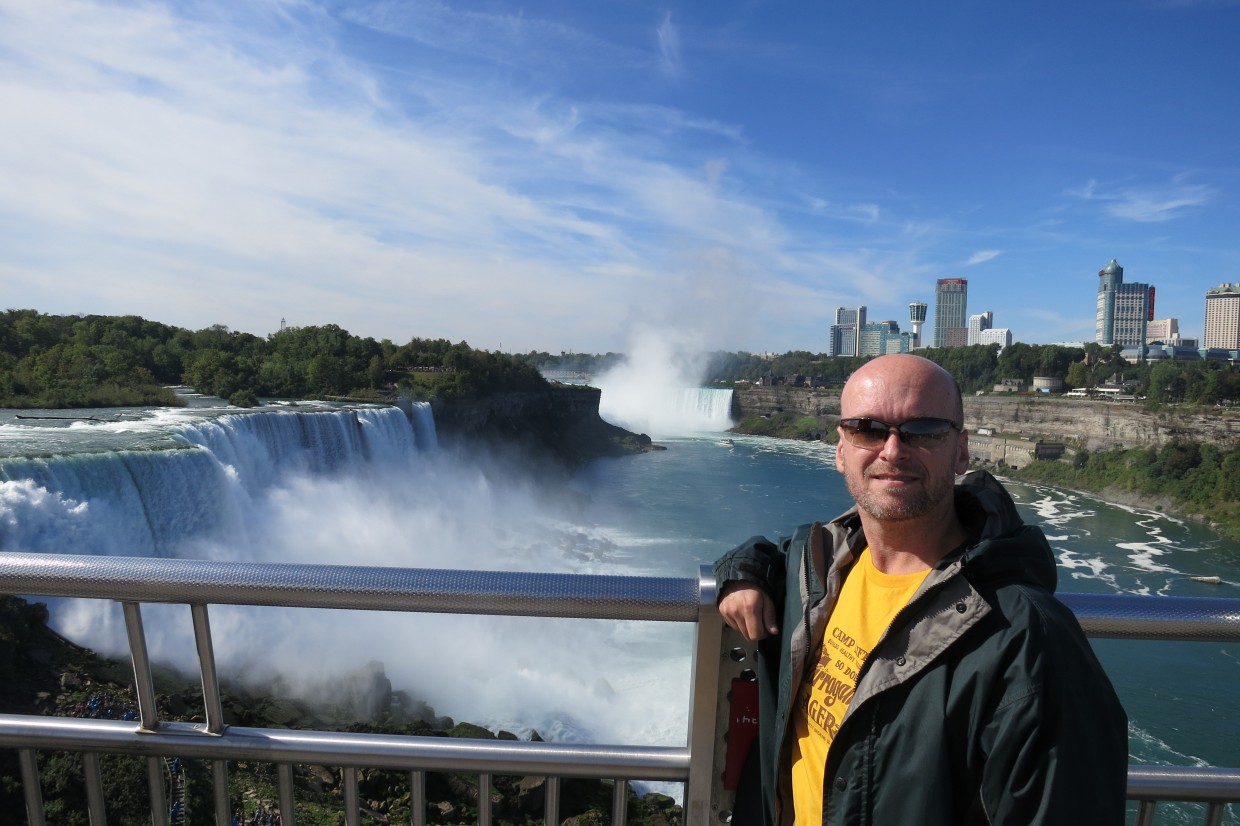 We also spent a day at nearby Fort Niagara, which was equally as enjoyable as the Falls. Construction originally began in 1678 by the French, and was expanded in 1755 to its present size. It was captured by the British in 1759, who eventually ceded it to the new United States in 1796, long after American independence was gained.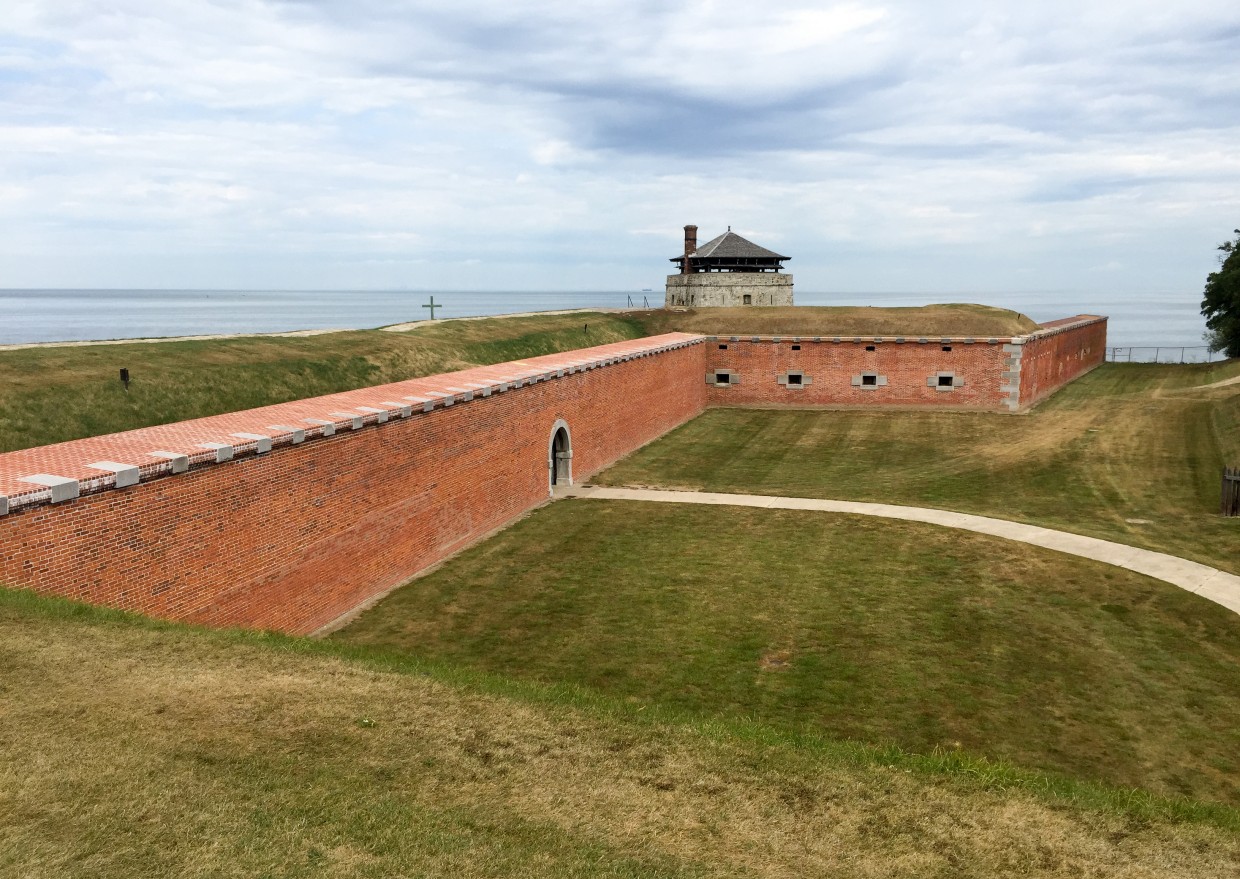 In addition to walking through the various buildings and fortifications, we watched two different demonstrations. The first was a musket firing demo. We learned not only how the musket is loaded and fired, but quite a bit about how it was used in combat, including its deadly bayonet. Our reenactor explained his uniform's identifying marks, hat style, and more.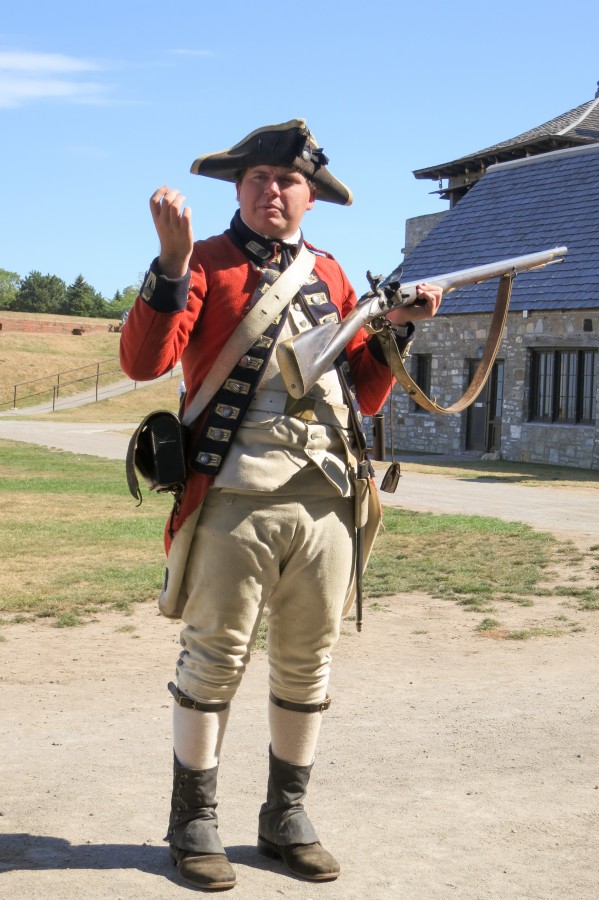 Next up was the mortar firing demonstration. The crew picked a target (a van in the visitor parking lot just over the hill), and made their measurements. Fortunately for the van's owner, the explosive bomb/shell was not actually placed in the mortar, just the powder and fuse.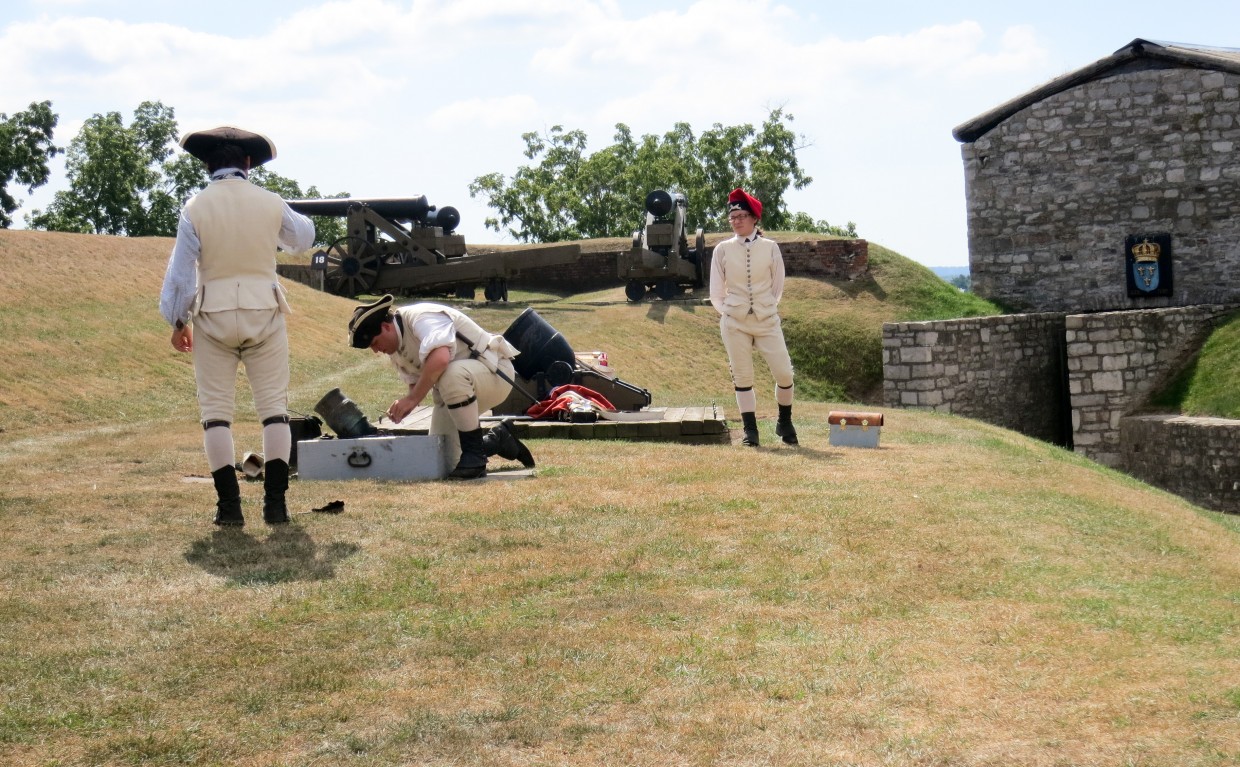 We enjoyed our visit and again the lack of crowds is always a plus! As Kathie mentioned in her last post, we've both picked up the pace on our hobbies (sewing for her, programming for me) so we spent much of our time at the state park relaxing with those and enjoying the slower pace. When our time there was up we relocated to Watkins Glen, NY and visited the Corning Museum of Glass nearby.
The museum was larger and more varied than we expected. We found room after room of displays showcasing glass items recovered from every historical period dating back thousands of years from all over the world. There are also modern glass art galleries and live demonstrations of several types of glass blowing and crafting. There's even a "Make Your Own Glass" workshop where visitors can, for a fee, make glass art via several different methods, including glass blowing. We were satisfied watching others partake—anything we made would likely be broken pretty quickly in Rover!
The museum also offers quite a few educational exhibits and demonstrations which we really enjoyed. Probably the most interesting to us was an in-depth look at how tempered glass is made, and how it behaves compared to other glass (there was a lot of glass-breaking going on as part of the demo). We also watched a seminar and demo on fiber optics, and walked through several educational exhibits about early glass-blowing, the first bottling machines, glass for telescopes, and how different materials and techniques produce different clarities of glass. It was a fun day and a nice change from our usual sight-seeing.
Apart from visiting Corning (and catching up on some shopping), we didn't do much else nearby other than our hobbies! It's been nice being able to spend longer blocks of time to focus on these. Kathie has been sewing up a storm inside Rover and has started selling some of her creations on Etsy in order to pay for more fabric to make more things. She also made an awesome "8-bit Yoshi" quilt for a gamer friend's newborn:
I've been busy working on some much-needed updates to the Labrador Retriever Rescue web site that I run. It's been a few years since I gave it much attention, so I've started on a major visual overhaul which I hope will be ready in early 2016. I also spent a lot of time bringing all the underlying infrastructure up-to-date (new version of Linux, upgrade to Rails 4 and Ruby 2, etc.). Yes, this is what I do for fun!