From the beginning of our journey on April 27th until now, it's been pretty hectic and writing about it fell off our radar. We finally have a little free time but since so much has happened, instead of one long rambling entry about the last 10 days, it'll broken into multiple ramblings.
We left Maryland on Saturday April 26th with the dogs and our initial round stuff like some clothes, toiletries, sheets, pillows, kitchenware, some tools, dog stuff, and electronics. Space was at a premium since we were driving down in Red. The dogs were in the back so we used a RoofBag to hold most of our things and a small part of the back of the car to hold the really heavy items.. The RoofBag did a fantastic job of holding a fair bit of stuff (Mike weighed each box we put into it, and it came to around 130 pounds) and nothing seemed to shift around. It did really play havoc on our driving though. Obviously the weight and drag affected our mileage but Red was a lot more "wobbly" when we were near trucks or there was a fair gust of wind (we should have realized this was just a precursor to what driving in Rover would be like). Our first leg to Savannah Georgia went uneventfully and we settled in for the night at La Quinta since they allow dogs.
Woke up early the next morning, packed up Red, and headed to Tampa. Our original plan was to stay at a hotel on Sunday and Monday while we inspected Rover but Jason, our salesperson, told us we were welcome to stay in Rover until after we finished the inspection and all repairs were completed. We jumped on that idea! We canceled our hotel and went straight to Lazydays to meet Rover in person. He was BEE-YOO-TEE-FULL….and rather enormous.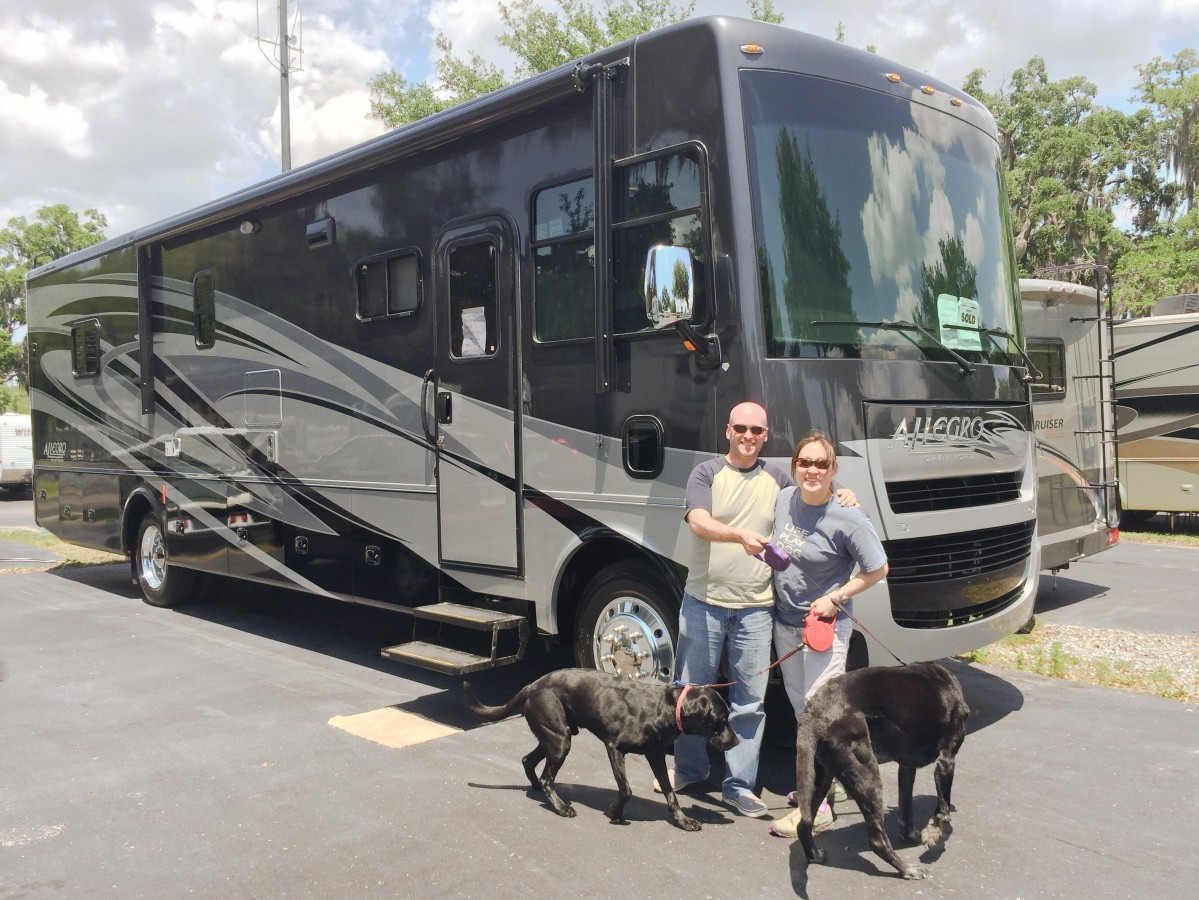 Jason told us they discovered the bedroom keypad stopped working, which is responsible for bedroom lights and the bedroom slide. They did open the slide for us manually so we could stay there. After getting a tour of Lazydays which included sales, service, campground, and delivery intake, Jason left us to our own devices.
We ran around the inside and outside of Rover like a pair of kids hyped up on sugar. I don't remember clearly but I believe there was a fair bit of maniacal giggling as we opened cabinets, turned on faucets, and tried the toilets. Once we regained some self-control, we unpacked some of the essentials and tossed the rest of the stuff into Rover's basement storage facilities for later unpacking. We started working haphazardly on the inspection checklist that Mike had built but Mike was ruthless about making sure what we checked was properly documented so we didn't duplicate effort. Any issues, no matter how minor was written down for the service dept to check on.
We called it an early night since we were exhausted from the drive and adrenaline from meeting Rover.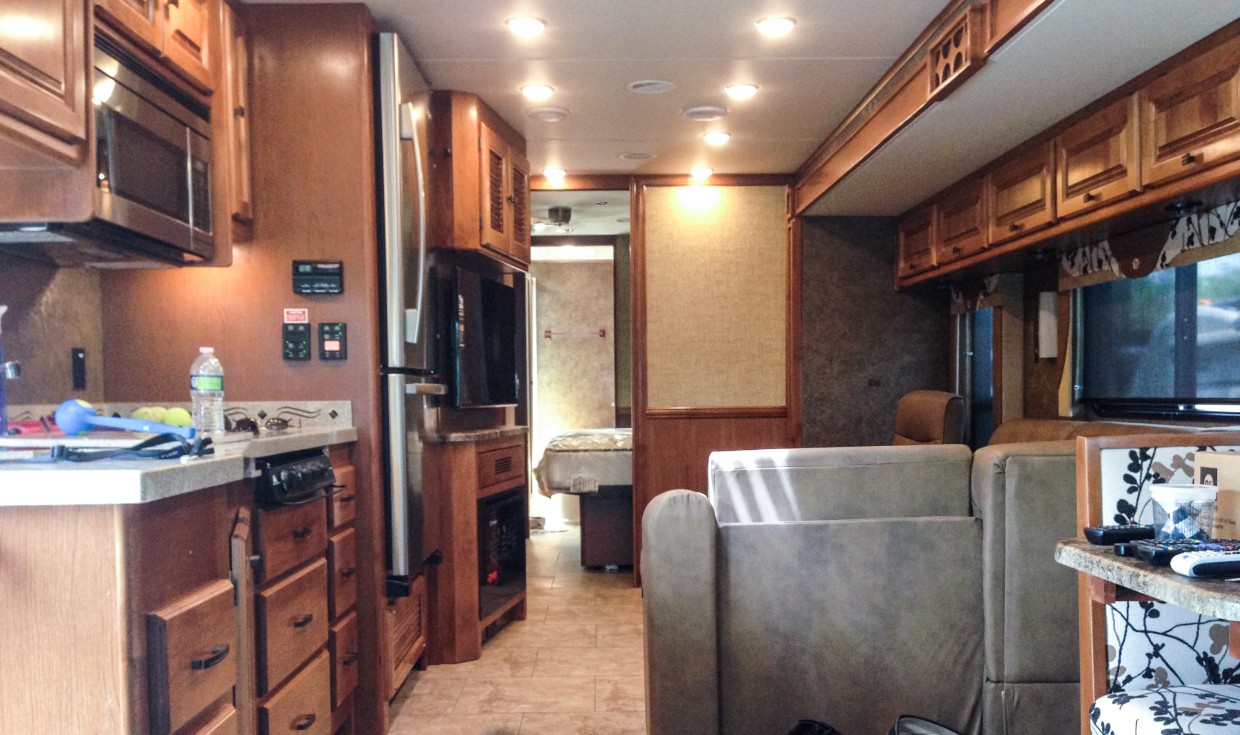 At the Lazydays delivery area, Seffner FL.