Update December 2015: Google changed something in late 2015 and as far as I can tell, it is no longer possible to manually set your home location. The only alternative I've found is if you use the Google app on your phone and allow it to track your location, the location will carry over to your computer map as well.Mike
Since we are living someplace new and unfamiliar every week or two, Google Maps has become one of our most valuable resources. We find ourselves using it several times each day, for everything from finding the nearest supermarket, looking for places we can walk the dogs near our campground, or planning the next segment of our drive.
Something I noticed after a while was that every time I opened a new Google Maps window in my browser, it would show the map of where we used to live, before RVing, which wasn't very helpful. As it turns out, there's a simple way to tell Google Maps where you are, and where it should open its default map to. Now, if we're going to be staying someplace for more than a few days, I set my Maps "home" location so that any time I open a map or do a Google search for restaurants, supermarkets, etc., it shows me exactly what I'm looking for.
Here's how it works.
1. Open Google Maps in your browser. It's probably showing you a map of the wrong place. For example, we're not in Tampa any more but that's what Google shows me: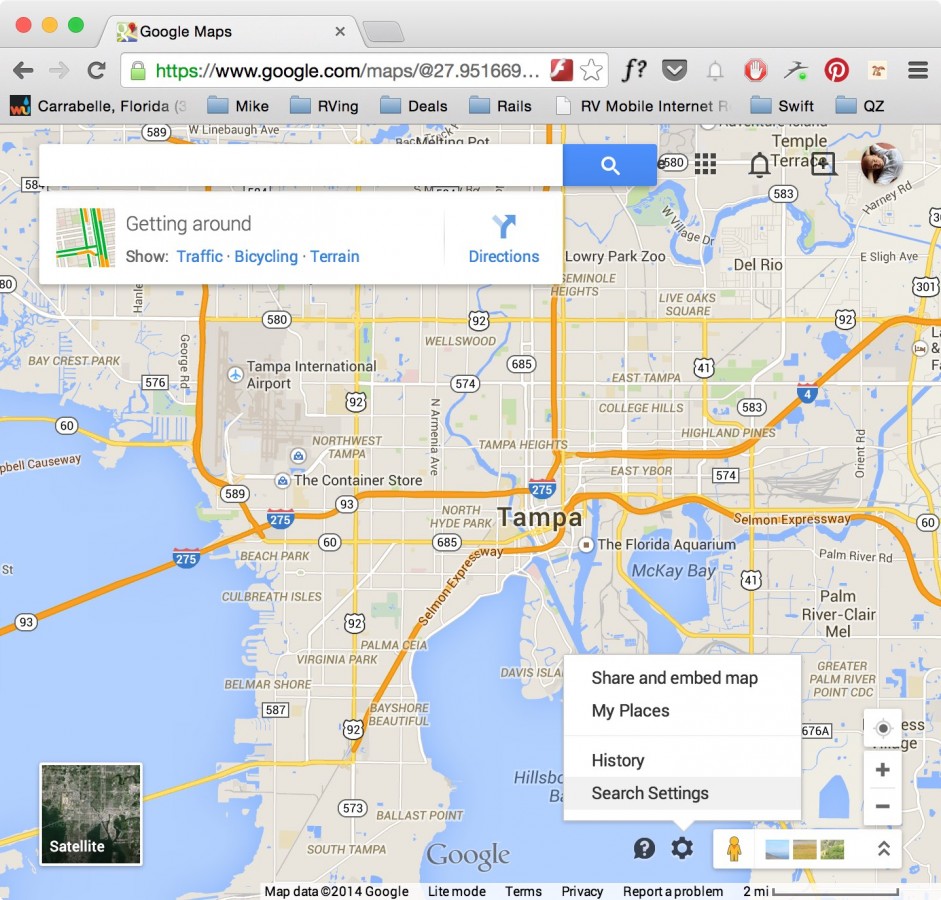 2. At the bottom right of the map, click the gear icon and select "Search Settings", as shown in the picture above.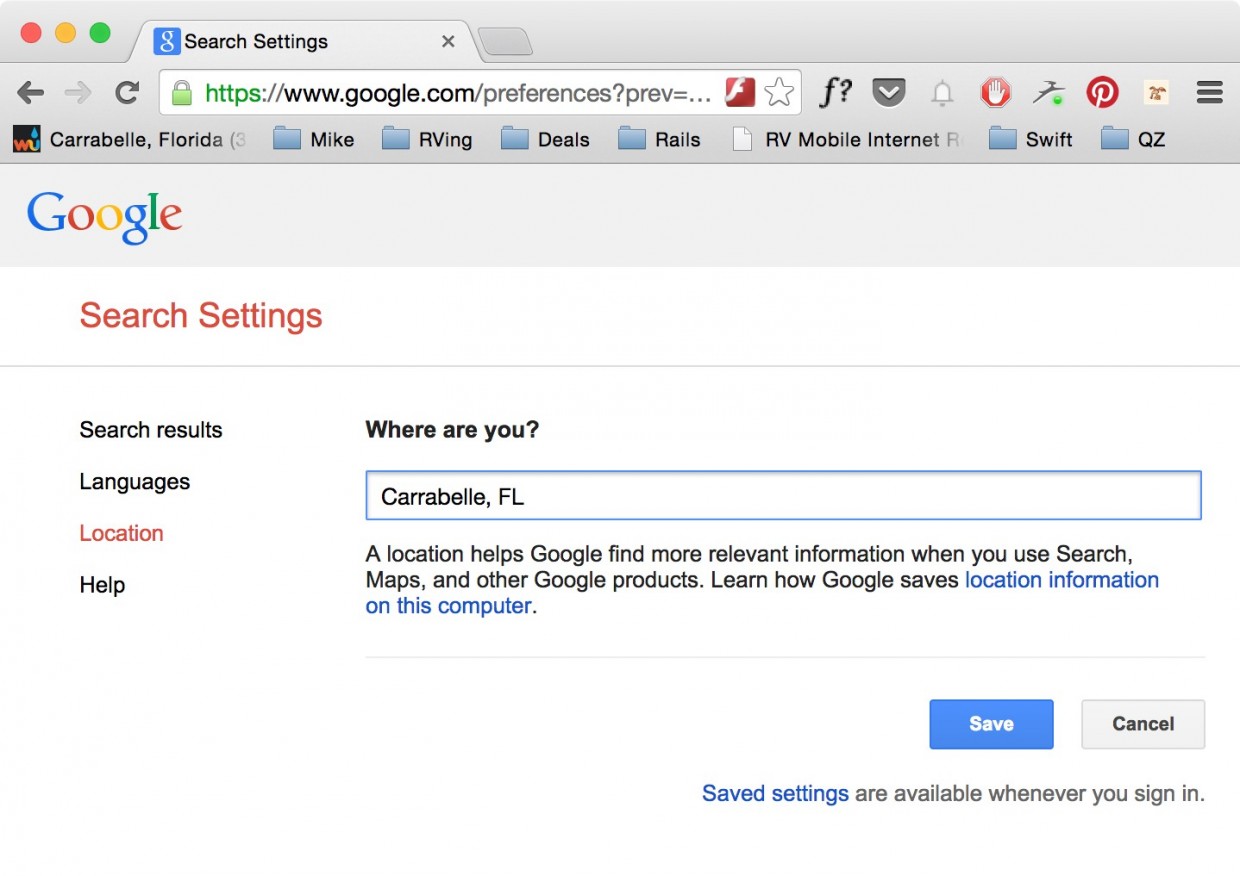 3. This will bring you to a page that asks "Where are you?" Just enter the city and state that you are currently staying in, and click the Save button, as shown above. I've tried entering the exact address for our current RV park, but Google appears to only use the city and state portion.
4. Now, open a new browser window and navigate to http://maps.google.com/. The map should be centered around your current city automatically: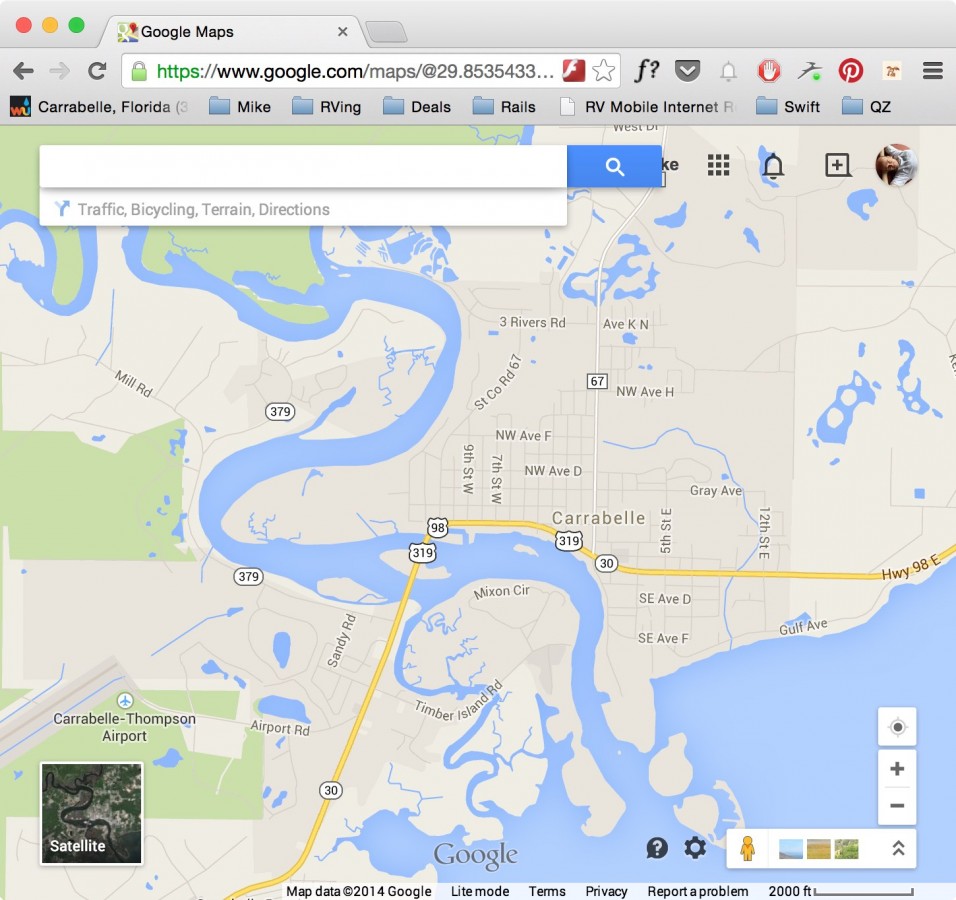 5. Try doing a standard google search for something like "restaurants", or "supermarkets". You should receive local results (like those in the black background section in the picture below) and a local map showing nearby results. You'll also see Google's standard results, which may or may not be relevant for your current location. If you just want local results, you can search for "restaurants near me" or "supermarkets near me".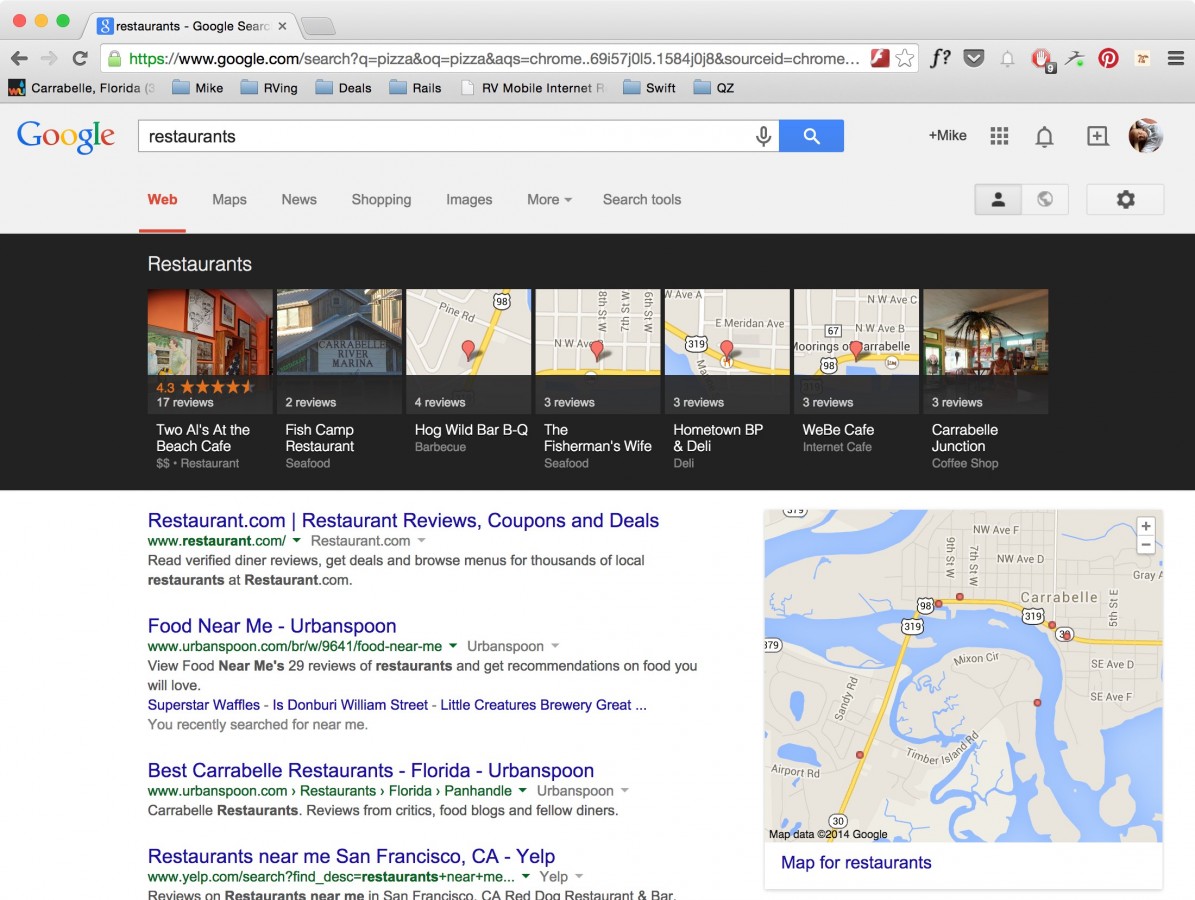 While having our default maps centered around the wrong city is a very minor inconvenience, being able to update it each week when we move makes things just a little bit easier and more convenient. Since it's a simple task, I find it worthwhile to spend 30 seconds getting it done.