Just finished up my first big project for Rover and it only took a few hours to complete! We've been in our coach for two weeks now and both of us are surprisingly comfortable in the space. We've done a few cosmetic things like adding a magnetic knife block and paper towel holder but those were just a matter of finding the right anchor for a plywood wall (I used hollow wall plastic toggle anchors which can hold over 100 lbs in 1/8″ plywood, and foam two-sided tape for a little extra hold).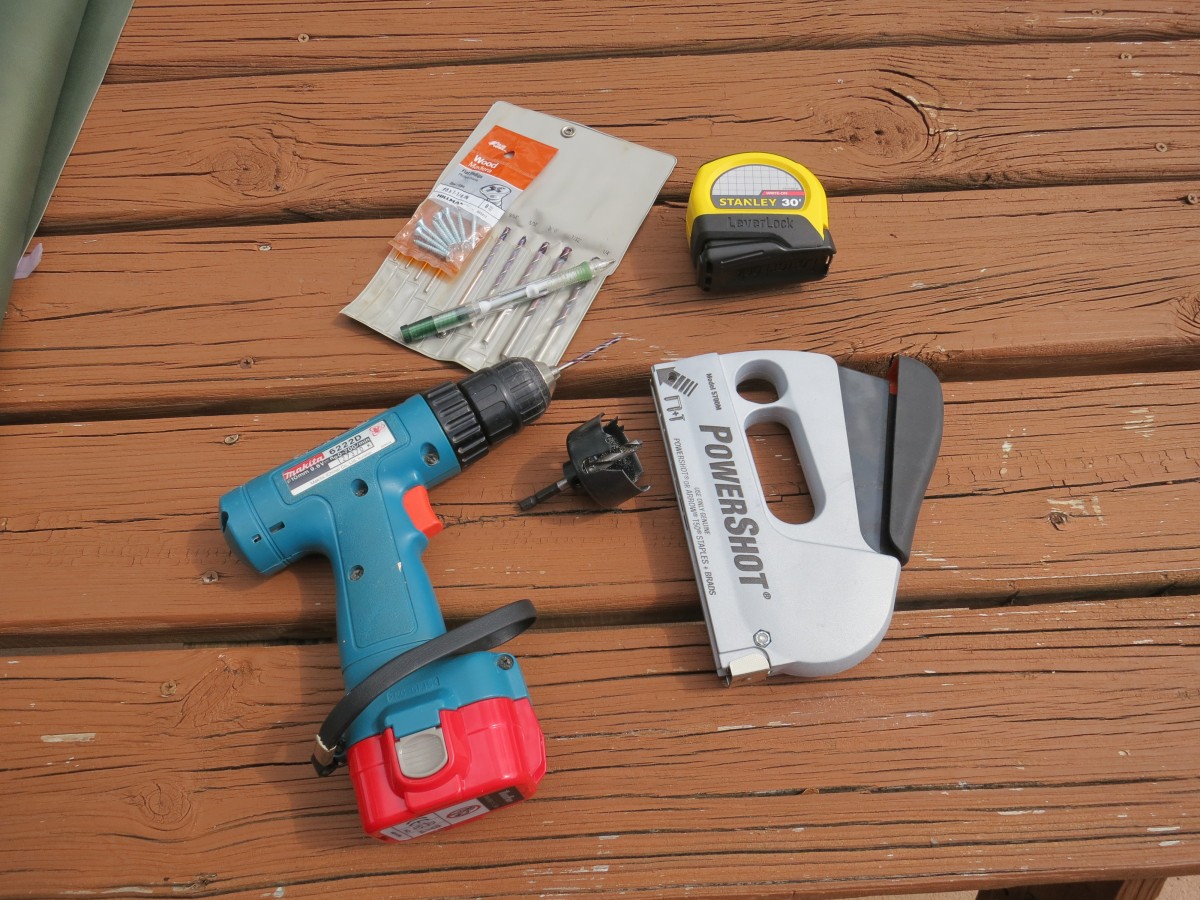 Tools needed for this project
One thing we wanted to do, even before we got Rover, was to create a step-well cover for two reasons. First, when we're inside the coach, that space is completely unusable. A cover would give us that little space back and allow me to reach the overhead cabinets without falling in. Second, Max cannot see well. At night when he is disoriented or if Opie is excited and pushing around, Max has fallen into the step well which just makes us sad.
A lot of diesel pushers have well covers but gas coaches rarely have them. I looked online for images and tutorials but a lot of these look pretty fancy and take a fair bit of work. I wanted something simpler since we no longer have a lot of tools with us. I decided on a more primitive but easier approach.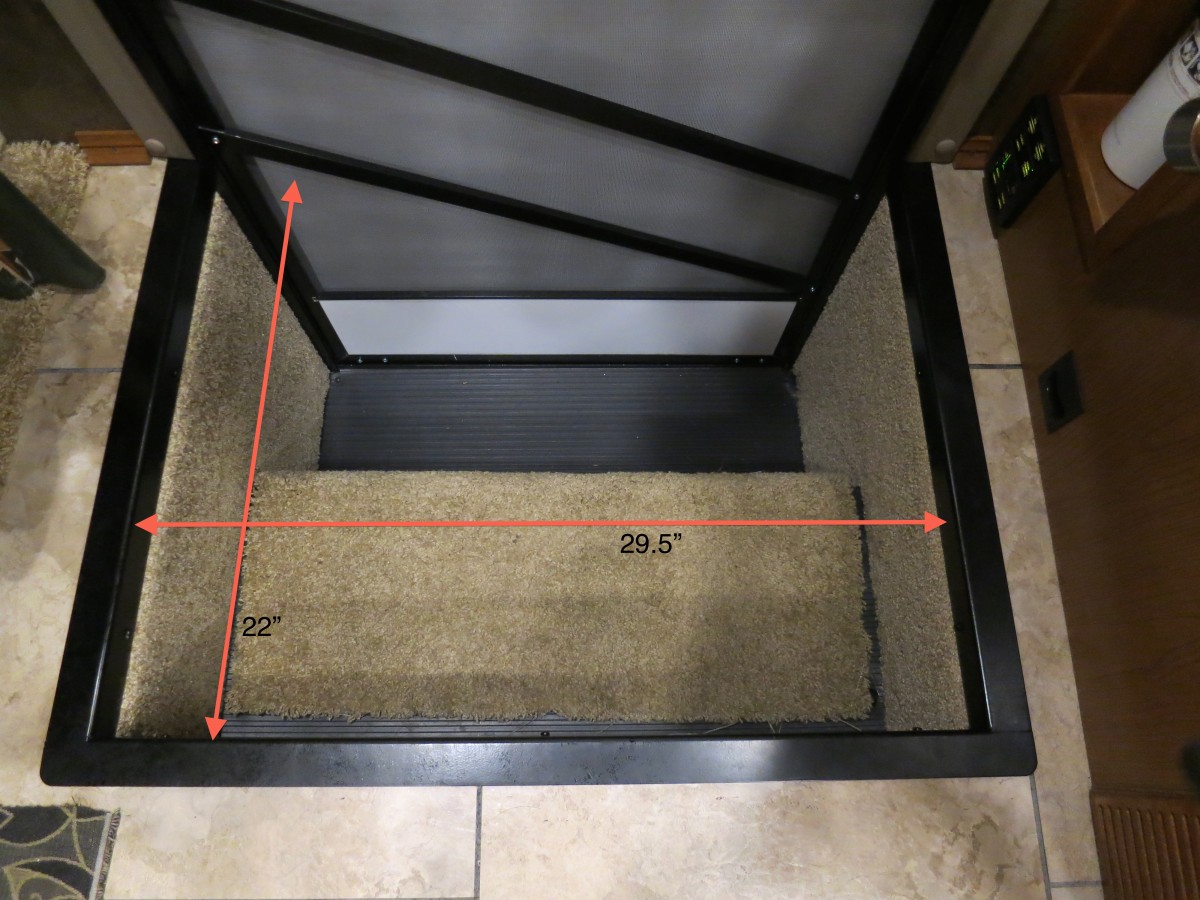 Step well interior measurements
I measured the inside of our step well (29.5″  x 21.75″). I needed the plywood to be a little larger than the interior measurements so I had Lowes cut plywood (5/8″ thickness) into 34″ x 24.5″. To make sure the cover doesn't shift around when nudged or stepped on, I decided to secure the bottom with 1×4 boards. I had Lowes cut two 1×4 pieces to 21.5″. At Joanns, I found thick vinyl fabric on clearance for $9/yd so I bought one yard. The materials cost me around $40 but that's because I had to buy the entire piece of plywood even though I needed only a small piece. Buying a scrap piece from a lumber yard would probably cut that cost in half.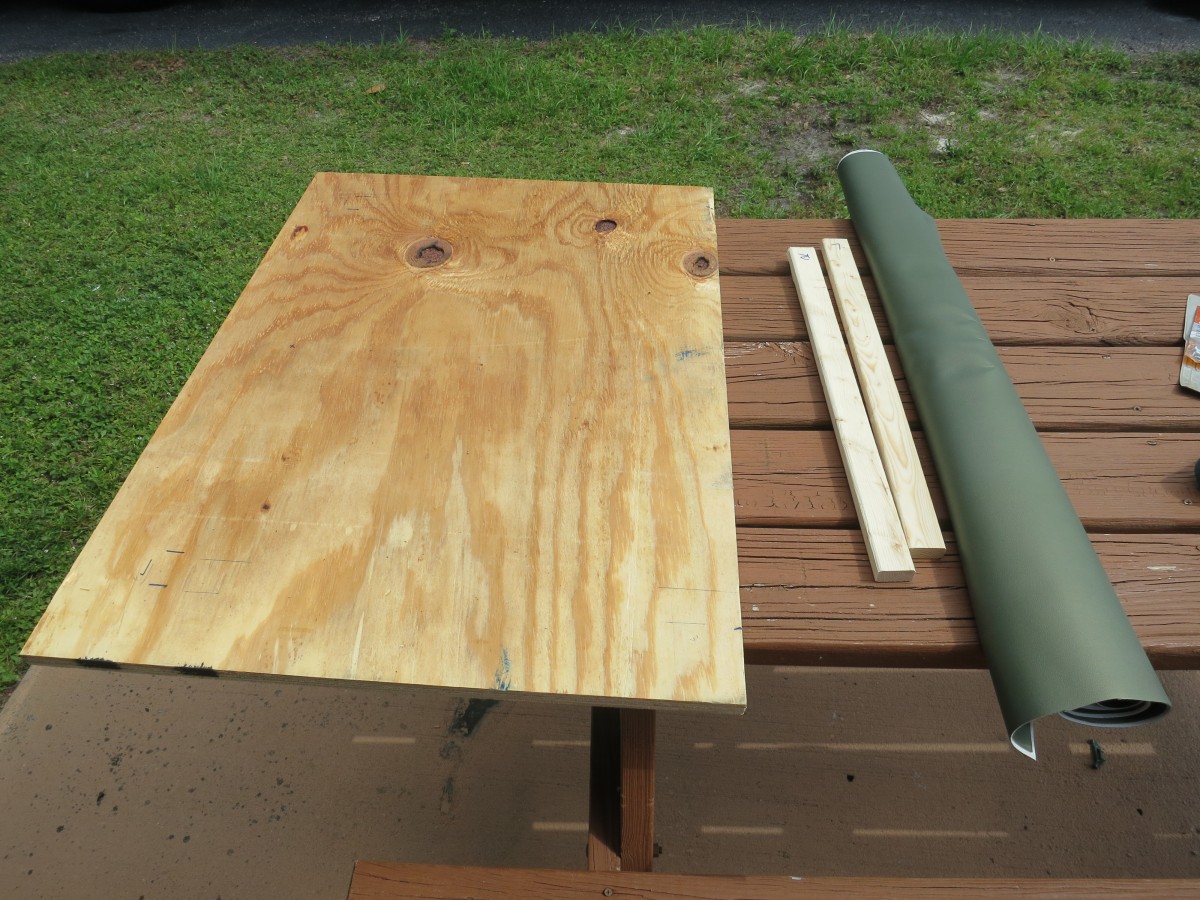 Materials needed: plywood, 1×4 boards, vinyl fabric
I placed the plywood on top of the well and did a rough sketch of where the 1×4 boards should be placed. Once outside, I did more accurate measurements and marked the final area. I drilled 3 pilot holes for each 1×4 board and secured the boards to the plywood with 1.25″ wood screws.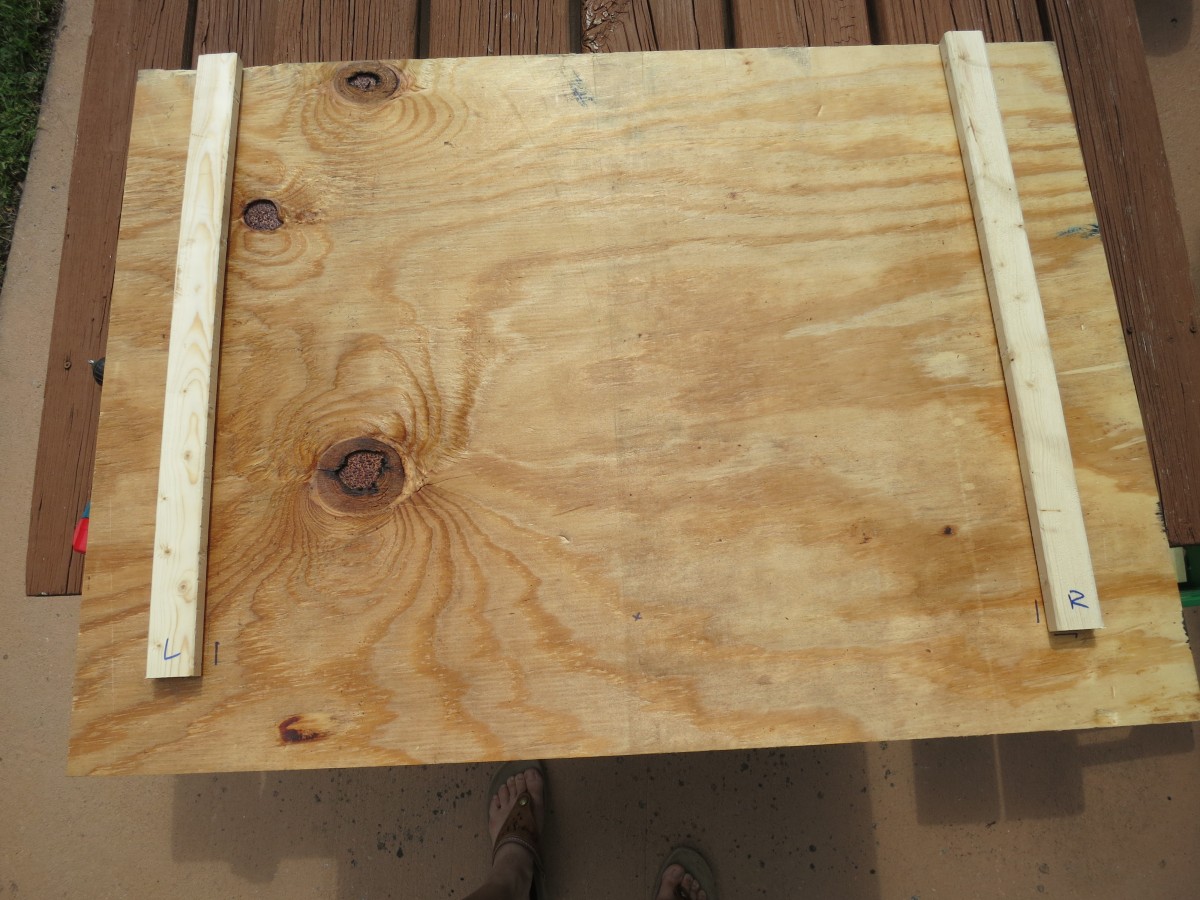 1×4 boards secured to plywood, I hope my measurements were accurate!
To make it easier to lift, drop, and move the cover, I drilled a 2″ hole near the interior edge.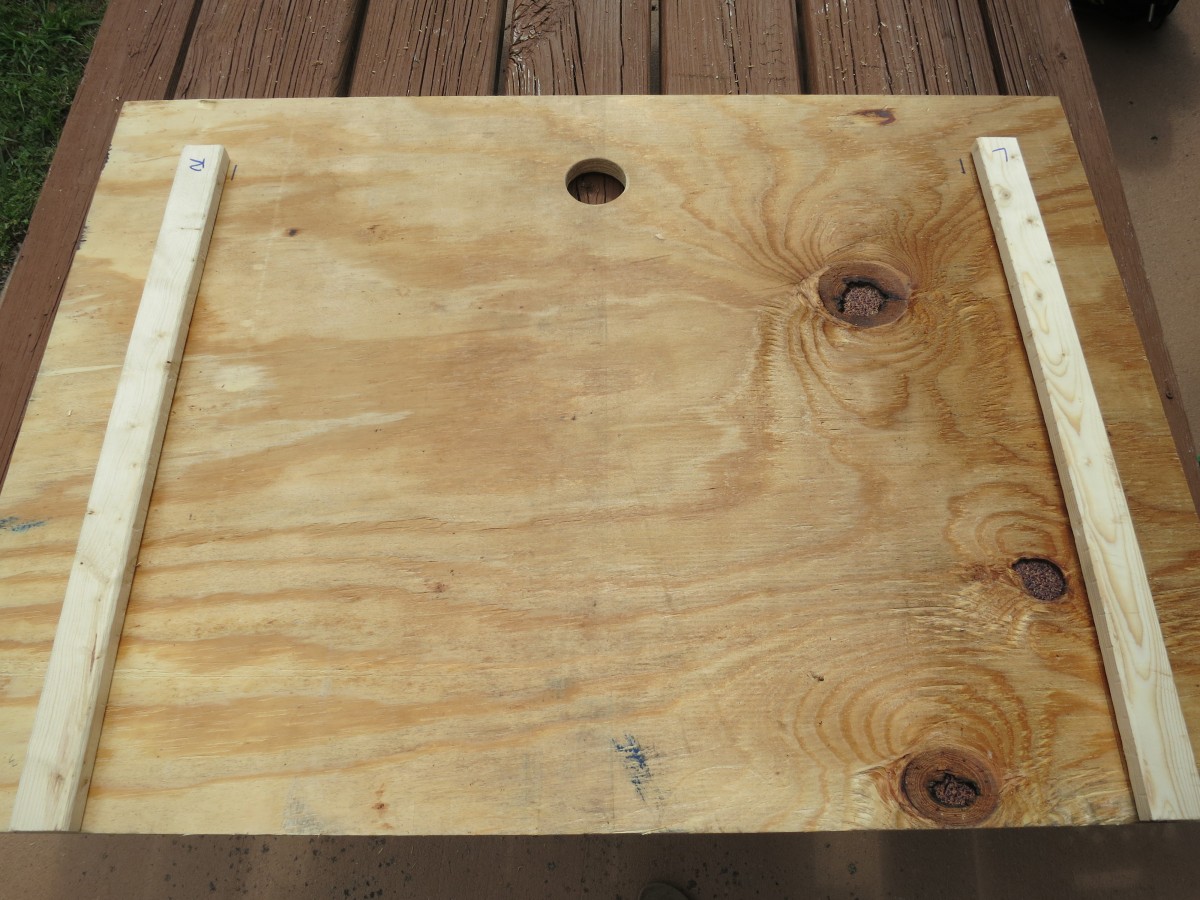 2″ hole drilled as a grab handle
Next I placed the vinyl fabric on the plywood and realized the knots in the wood would be uncomfortable to step on, even with the fabric so I improvised. I used cotton balls spread evenly through the knot and stapled them onto the plywood.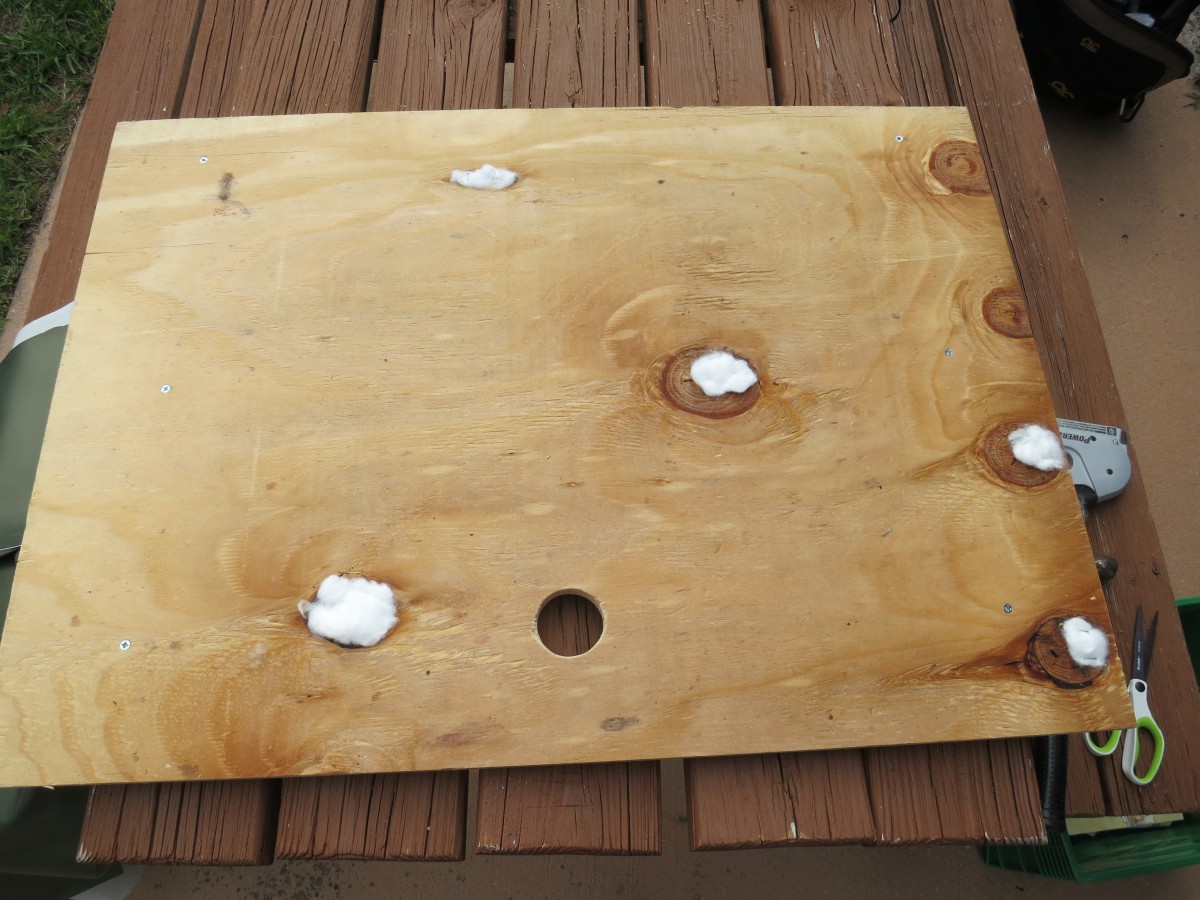 Cotton balls to fill in knot holes, crude but it works!
Then I started stapling the fabric to the plywood. I started by stapling the corners and removing any extra bulk. That way will allow for a nice sharp corner when the side edges are stapled. I had to do a little extra cutting to deal with the 1×4 boards on one side of the plywood. In the future, applying the vinyl, then securing the boards to the plywood would avoid that issue.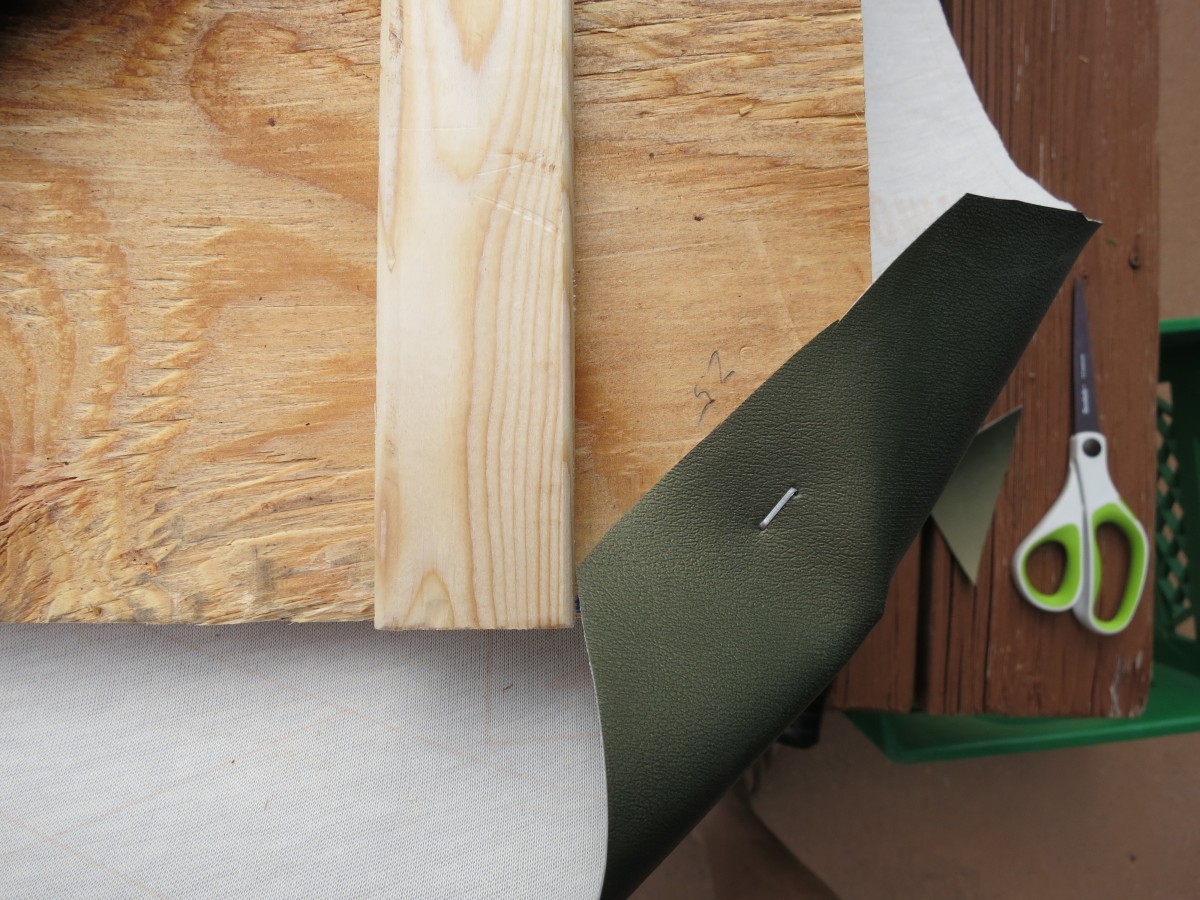 Start by stapling the corner first, that will allow for crisp corners
To cut around the 2″ hole, I simply cut the fabric into a pie shape 1/8″ from the edge of the circle. Then using super glue, I glued the fabric through the hole and cut the excess fabric off. Voilà! An easy-peasy step-well cover!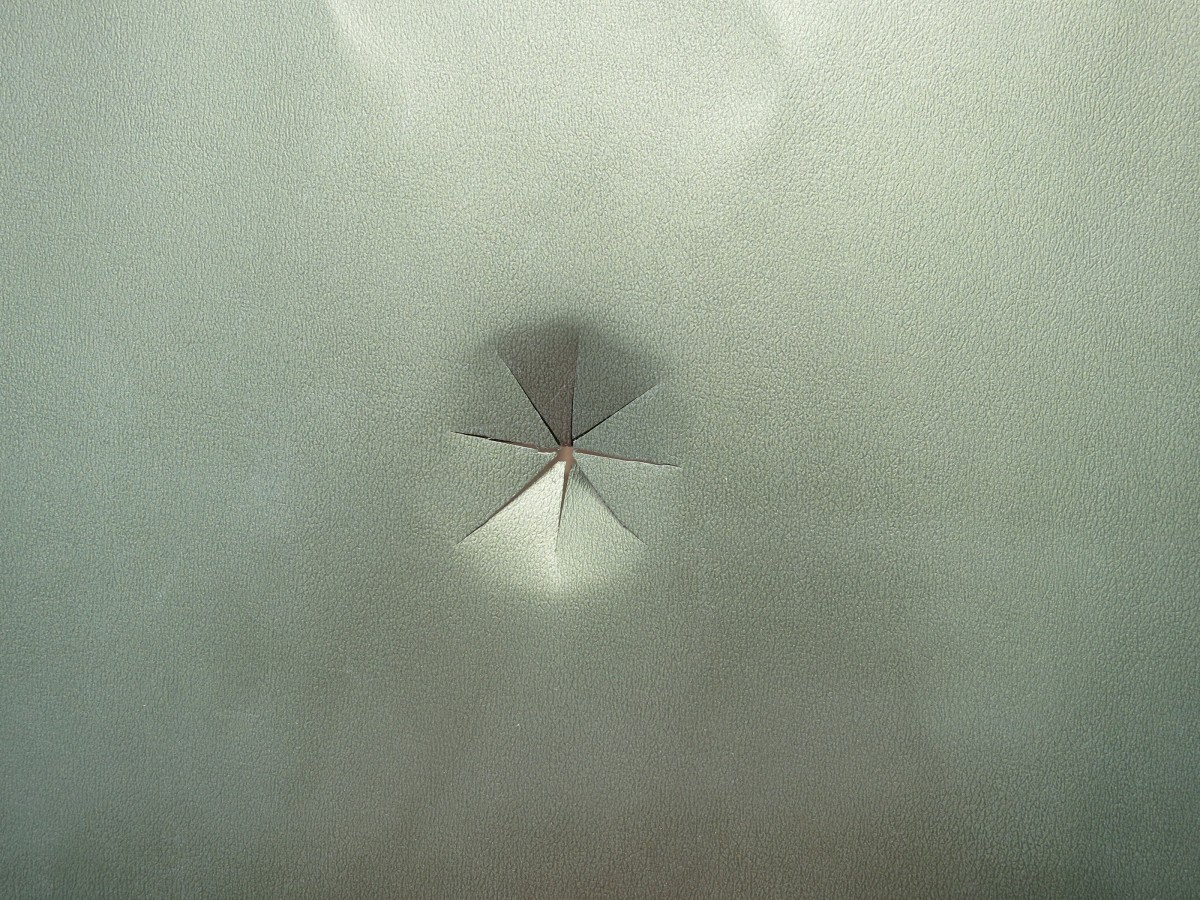 Wrapping fabric around lift hole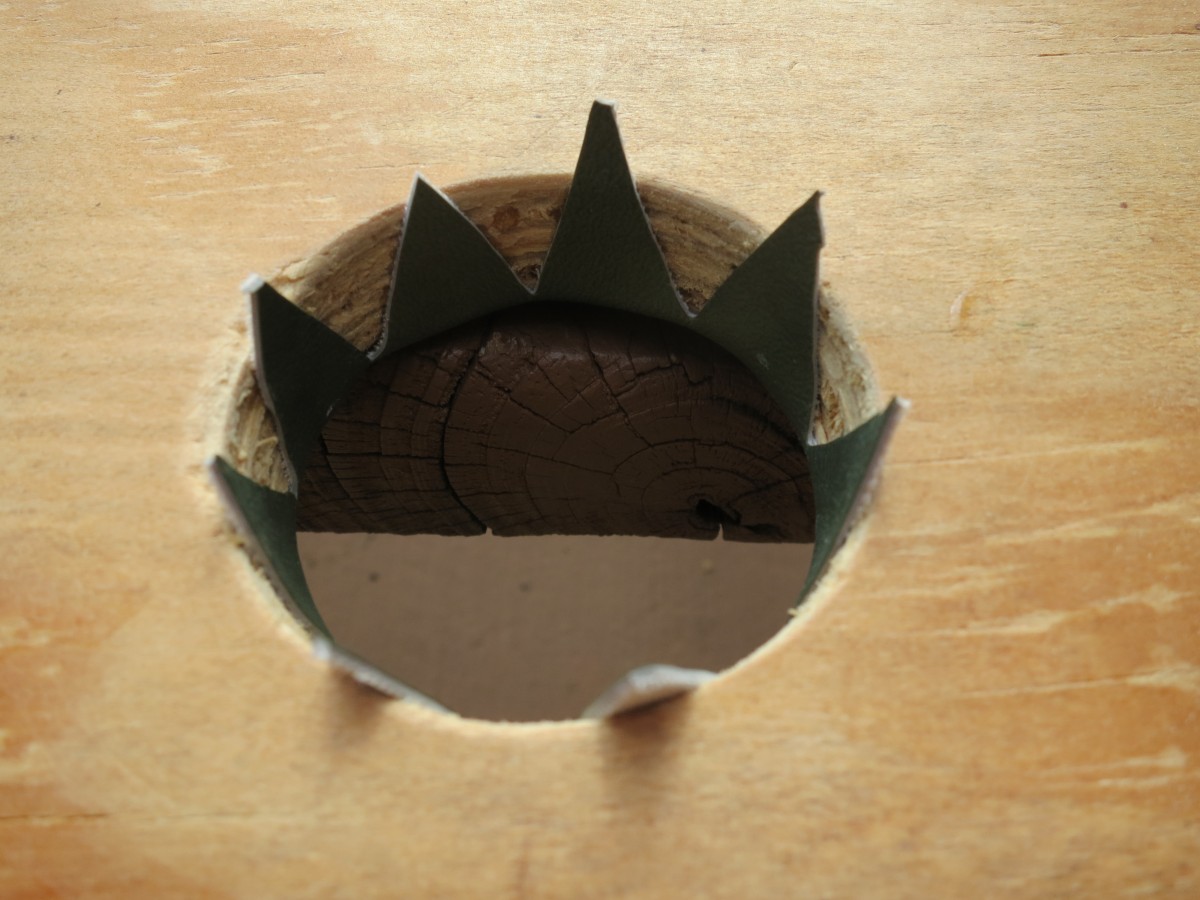 Super-glue fabric and cut off excess
It fits great, and the plywood is strong enough to step on. When not in use, we simply remove it and place it next to the passenger seat out of the way.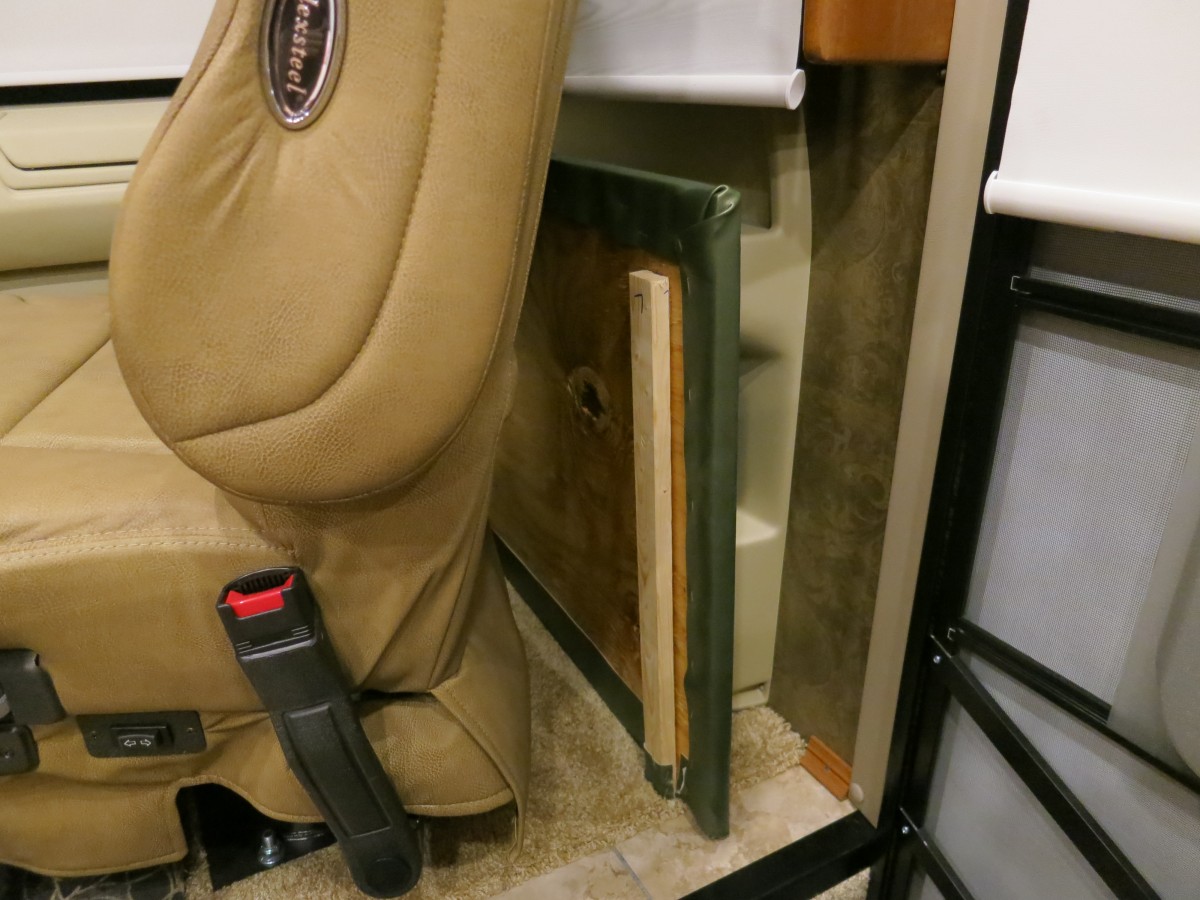 Cover next to passenger seat out of the way