First of all, it's not even an island! It's firmly attached to Connecticut and Massachusetts. Second, the official name is State of Rhode Island and Providence Plantations. So while it's the smallest state in the US (by size), it has the longest official name. Third, while the island part of the state is officially called Rhode Island, people (and maps) refer to it as Aquidneck Island. And that's just the start of the weirdness that is Rhode Island. My friend Cindy gave us a great sticker (featured photo above) from MilkcanIndustries that I think sums up RI well.
Just before we got to Rhode Island, we headed to Six Flags New England to get our (second) amusement park fix. Six Flags New England has a fair number of coasters but two are excellent and worth riding both the front and back seats. Luckily the park was nearly empty that day so we were able to ride all the coasters and repeat the two we liked the best: Superman (hypercoaster) and Wicked Cyclone (hybrid steel/wooden coaster). I love catching amusement parks during quiet days!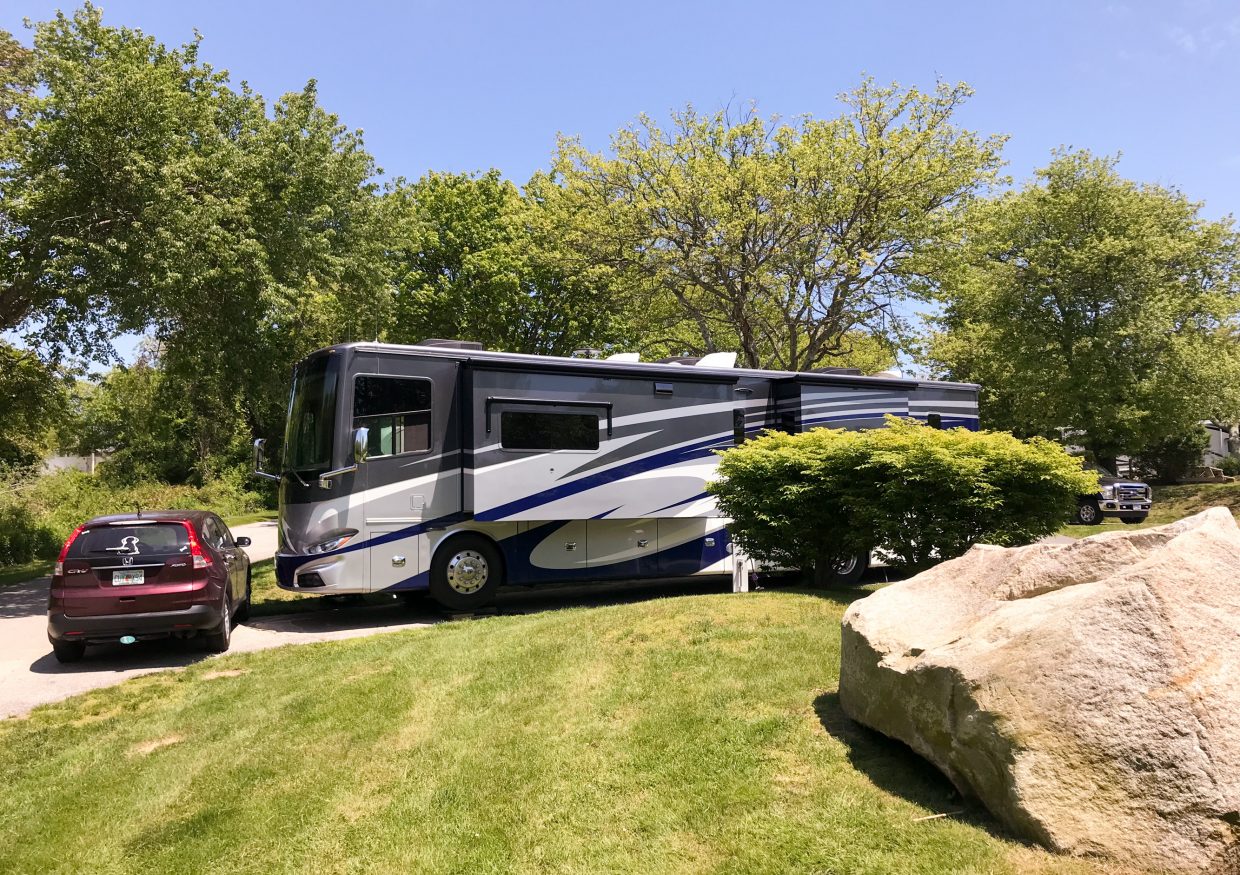 After Six Flags, we headed to Rhode Island to visit a friend. While she lives in Providence (northeast part of the state) most of the campgrounds near the city had mixed reviews so Mike was able to snag a week at Fishermen's Memorial State Park in Narragansett, which is about as far south as you can get while staying inside the state. While that sounds far apart, Rhode Island is only 37 miles wide and 48 miles long so it only took 45 minutes to drive to Providence from our campground, plus I liked our campground, it's peaceful, full of trees, and had good places to walk for Opie. There is an older area with water/electric, two areas with full hook-ups (30 amp) and one area for tents only. We were able to get our site through a late cancellation and even though the Reserve America site said our site was 60 feet long, I think someone did some bad math. R2 and Red BARELY fit into the site and by barely, I mean Red would stick out into the road if we didn't park sideways and very close to R2.
Narragansett occupies a small strip of land right by Narragansett Bay and feels like a small ocean town. In the summer, it must fill up with families interested in the beaches but we're still early in the season so it isn't crowded yet. Unfortunately dogs are only allowed on the beaches here during off-season so no salt-water cavorting for Opie. We did find an easy 1.5 path along the bay called Black Point and ends at Scarborough Beach. The trail is flat and hugs the coastline for some gorgeous views of the water, rocks, sailboats, and expensive homes. We, meaning Opie, were able to find pools of rainwater for his own private swimming holes. We also tried Iggy's Doughboy and Chowder House, an institution in RI. The clam chowder and clamcakes (fried dough with fresh clams) were wonderful and then finished off with cinnamon/sugar doughboys made my entire night. Since Mike isn't a fan of seafood, he had to settle for their hamburger instead. We know this will be the ongoing theme as we continue north, I will greedily eat at places for fresh seafood and Mike will have to settle some sort of land food menu item. I feel slightly guilty about it but not enough to stop finding seafood spots.
I found Rhode Island's history to be quite interesting. Roger Williams founded the first white settlement in RI after being banished from Massachusetts for his religious views. He believed in religious freedom, separation of church and state, treating native Americans fairly, and was a staunch abolitionist. The Puritans considered these to be "new and dangerous ideas" and expelled Roger Williams from the colony. When Williams crossed the Seekonk River into Providence, the Narragansett Indians greeted him with "What cheer, netop?" (what news, friend). In today's colloquialism it means "What's up, dude?". Rhode Islanders have adopted that phrase as their own and its even the motto of Providence. It's a good story that defines a lot of Rhode Island's culture: very laid-back and accepting of all.
Williams established a colony free from religious and political persecution and other colonies soon followed. He named his colony Providence "having a sense of God's merciful providence unto me in my distress." In 1644 several nearby colonies united to create the "Colony of Rhode Island and Providence Plantations". Rhode Island, where Newport and Portsmouth are located, is now known as Aquidneck Island and plantation was an archaic term for colony, hence the official name. Those in RI seem to revel in being different and odd.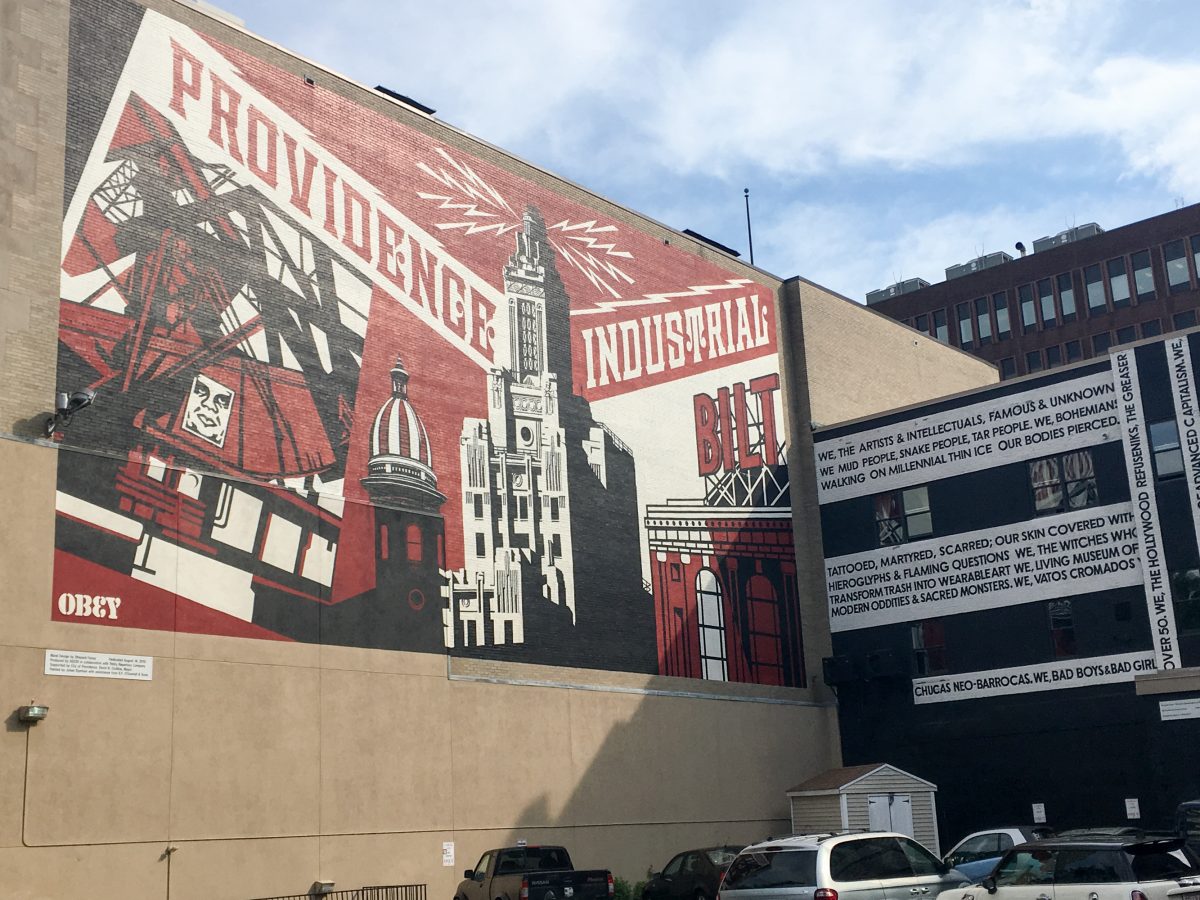 We saw some interesting signs and artwork during our stay. Our friend Cindy took us on a walking tour of Providence, including Brown University grounds which houses a giant blue teddy bear embedded with a desk lamp and a sculpted nut tree with a massive boulder cradled in the branches. While the artists describe the work in grandiose terms, I just enjoyed looking at them.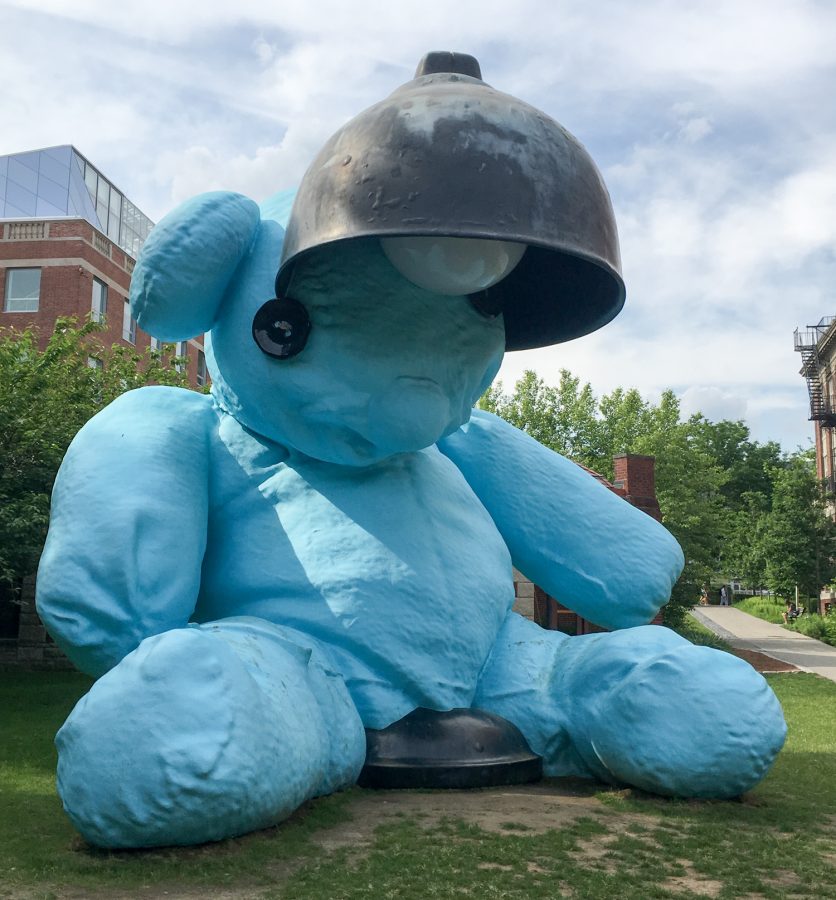 Providence has an eclectic mix of old and new peppered throughout the city. There are some massive glass and steel skyscrapers mixed in with historic buildings, including an old armory. Providence National Bank built in the 50s, was torn down years ago but the city kept the facade with the hopes of integrating it into a new hotel which never happened. Instead of tearing down the facade, Providence shored up the facade with steel beams so now it's a very pretty front for a rather plain parking lot behind it.
Our visit coincided with the 4th annual PVDfest. PVDfest is a festival including music, artists, food, culture, and a mini maker faire. Also included was an attempt to break an obscure Guinness record for largest choreographed group Bachata, a Latin-American dance. (see, told you RI is a bit weird). The record was established in 2016 in Greece at 370 dancing couples. PVDfest had 520 couples registered but it takes Guinness a few months to verify the evidence before deciding if the record was broken. We also experienced WaterFire, a sculpture artwork of 80 braziers installed on the three rivers of Providence. Several times a year, aromatic wood is placed into the braziers and set ablaze after dark. Music often accompanies the fires and people can hire gondolas to glide around the fires. The one we experienced was sponsored by the Portugese festival and included many Portugese diplomats, including the president of Portugal!
Cindy also took us to a great bar/arcade called Free Play. There is a $5 charge/person ($10 on fri/sat) but once inside, you can play all the games inside for free. They have over 100 classic arcade games like Frogger, Qbert, Joust, PacMan, SpyHunter, Tempest, Gauntlet, pinball games, air hockey, skee ball and a bar! If we didn't have a time limit, I think I would still be there playing! If you have a love of old video games, this would be a great place to visit. They don't allow any backpacks and don't have any storage spaces so don't bring any large bags or you can't get in.
I even got extra bonus fun since Cindy is an avid sewist/sewer/seamstress. She's fantastic with clothes so we spent a few days sewing and she helped me with pattern alterations that I would not have been able to do myself. I miss craft meet-ups with friends so I had a grand time.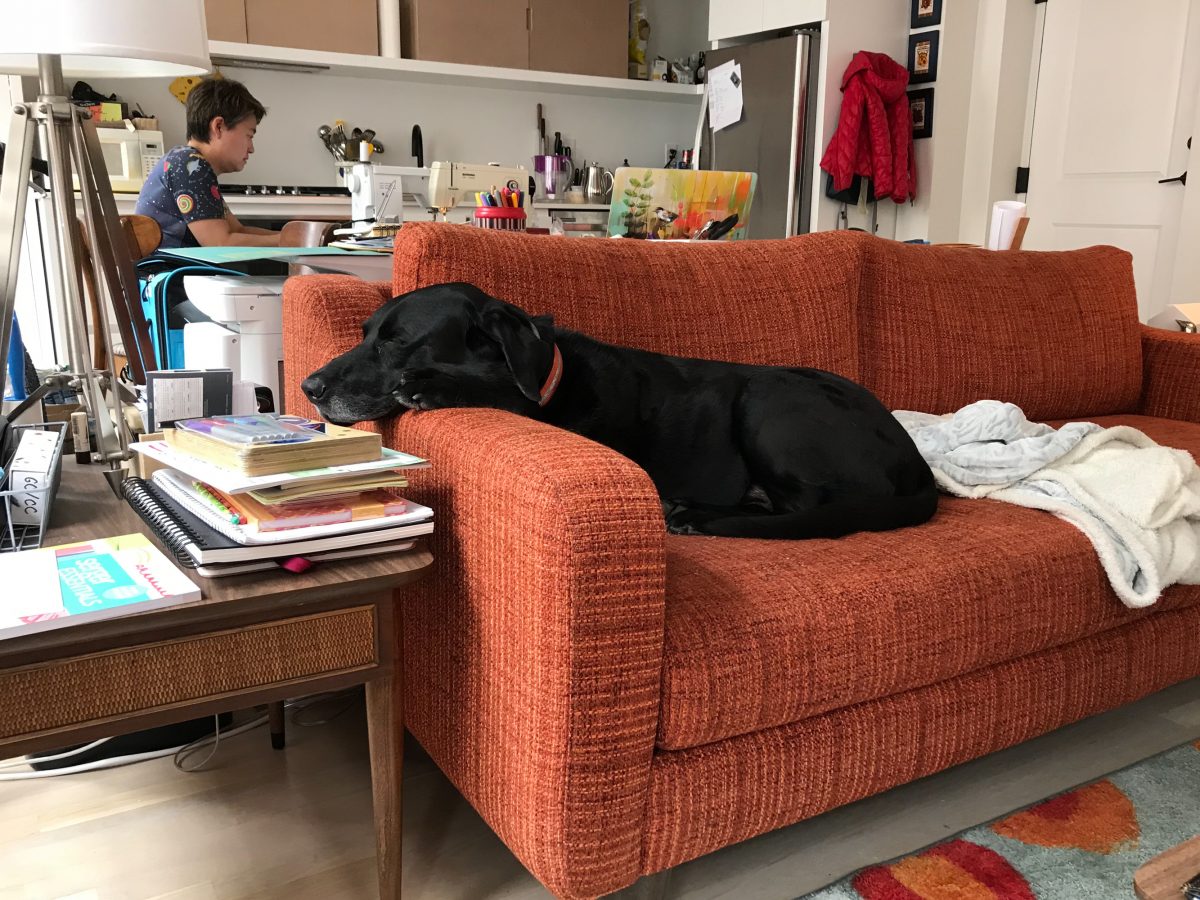 I admit Rhode Island pleasantly surprised me. Narragansett is picturesque and peaceful, a really nice place to stay and enjoy. Providence is a city full of quirky history with a lot of fun places to visit and see. If you don't have a knowledgeable friend like me, RI Historical Society tours was highly recommended for those interested in the history of Providence. The next time we do come back to RI, I would definitely add a visit to Newport to my list.