Charleston turned out to be a fun place to visit, full of history and culture. One of the first things we did was take a ferry to Fort Sumter on a tiny island in the Charleston harbor. The fort was built to protect the U.S. coast from european invasion, and was manned by U.S. soldiers. It is famous now as the place where the first shots of the U.S. Civil War were fired, when confederate soldiers fired on the fort in order to evict the U.S. troops who were stationed there. The fort was heavily damaged by northern artillery during the war, and not much remains. Only one story of the original three story outer wall is standing.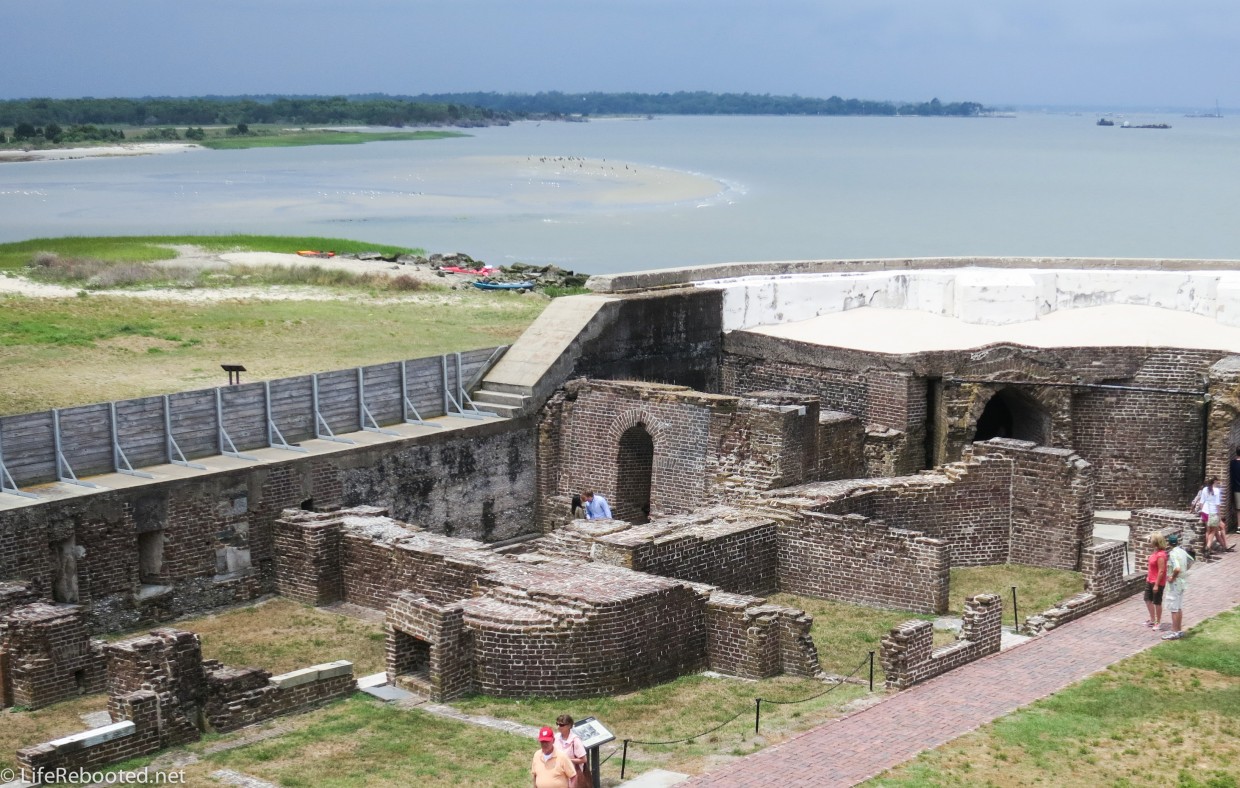 Looking into the remains of Fort Sumter
We also spent a day walking around downtown Charleston on a self-guided walking tour. The older part of Charleston is located on a peninsula surrounded by water on three sides. The homes, parks, churches, and markets were full of character and history, and the large homes close to the water were impressive with their huge balconies and elaborate landscaping. We had lunch on the roof of a crab restaurant so Kathie could get her local seafood fix.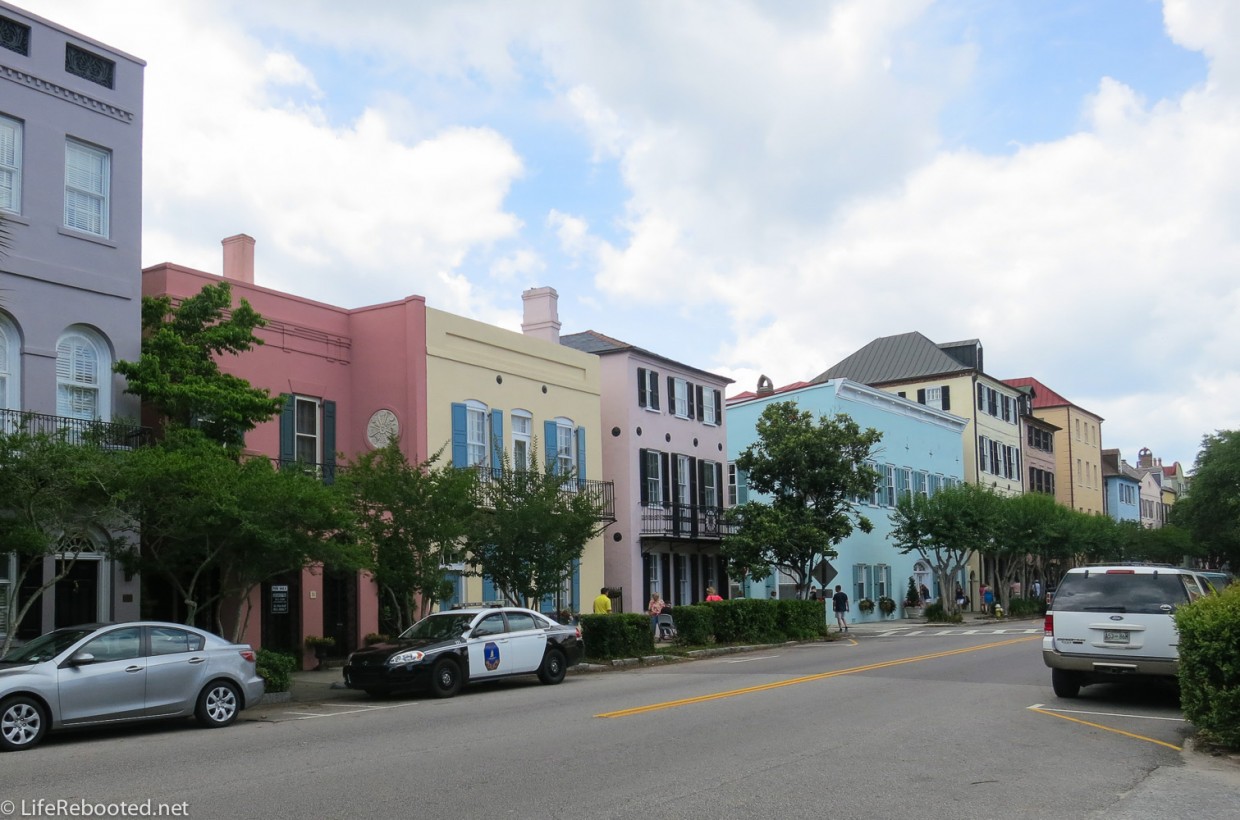 Rainbow Row along East Bay Street
Charleston is a very walkable city. Because it's on a peninsula, it's relatively small and compact. While we only walked through one area, everything does seem close together and easy to find. Another couple days and we could probably have explored most of the old city on foot.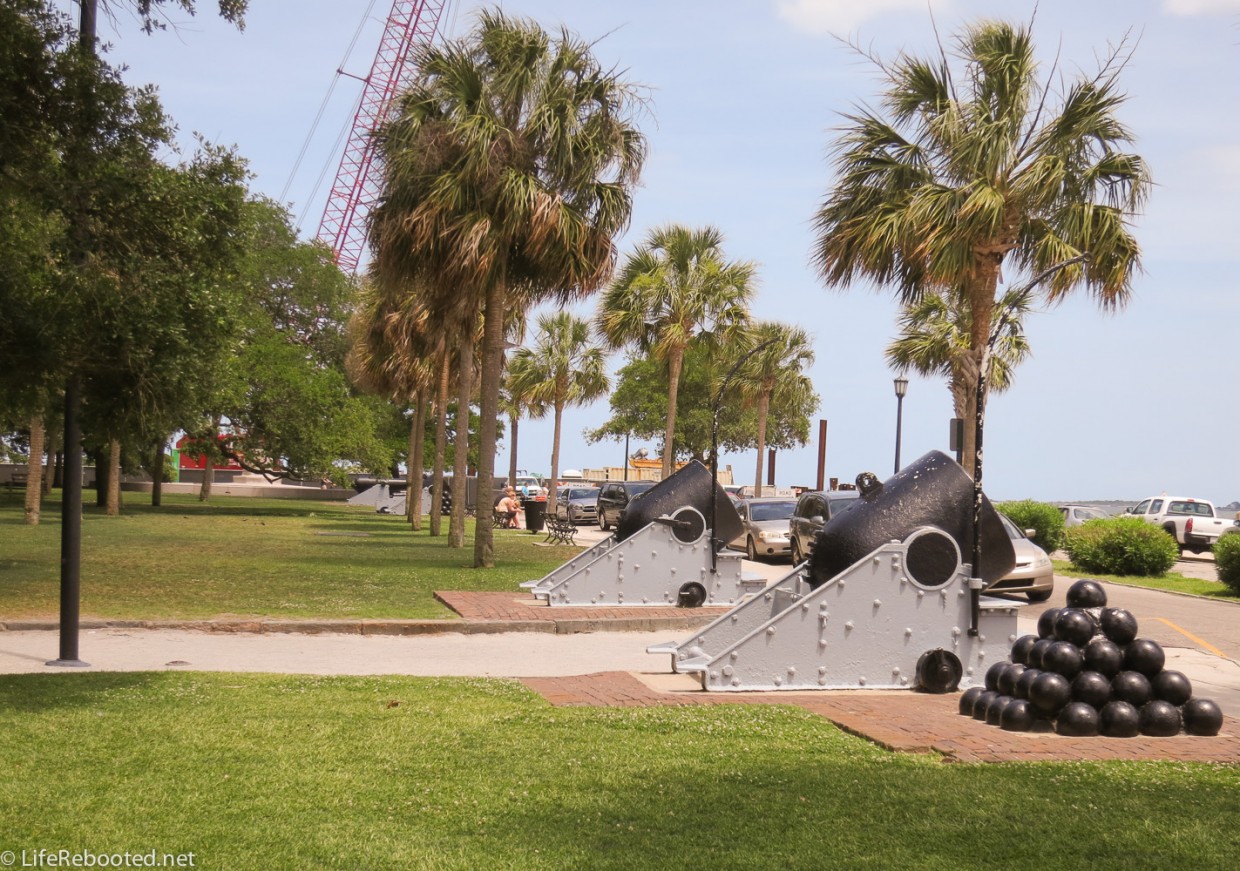 White Point Garden was once an artillery battery
Once again we learned about an amazing dog park nearby. We (and Max and Opie) sure are getting spoiled by these southern dog parks! This park was part of James Island County Park which has many other amenities (including an RV Park which we couldn't get into because it was already fully booked). The dog park included a lake and small beach, as well as a giant fenced area to play in. However, the sign at the entrance made us pause! It was a beautiful day and Opie had a lot of fun chasing the ball into the water and over the fields. Max wandered around, and spent time in the water when he got too hot.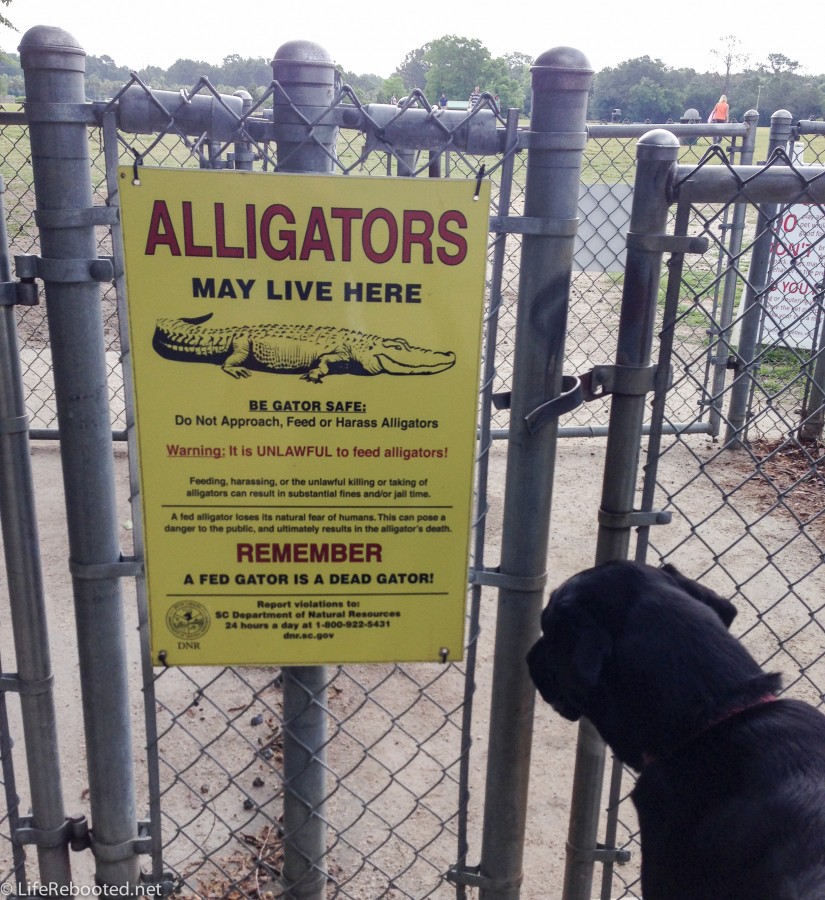 Is Opie having second thoughts? Nah.
The last day-trip we made was to Magnolia Plantation and Gardens. We brought Opie along with us since they allow dogs through most of the tours and sight-seeing. The gardens were enormous and beautiful, although we suspect they were even more amazing when in bloom in the spring. We packed a lunch, which allowed us take our time while exploring. The plantation offers many different tours, but we decided to skip them and just enjoy the peace and quiet.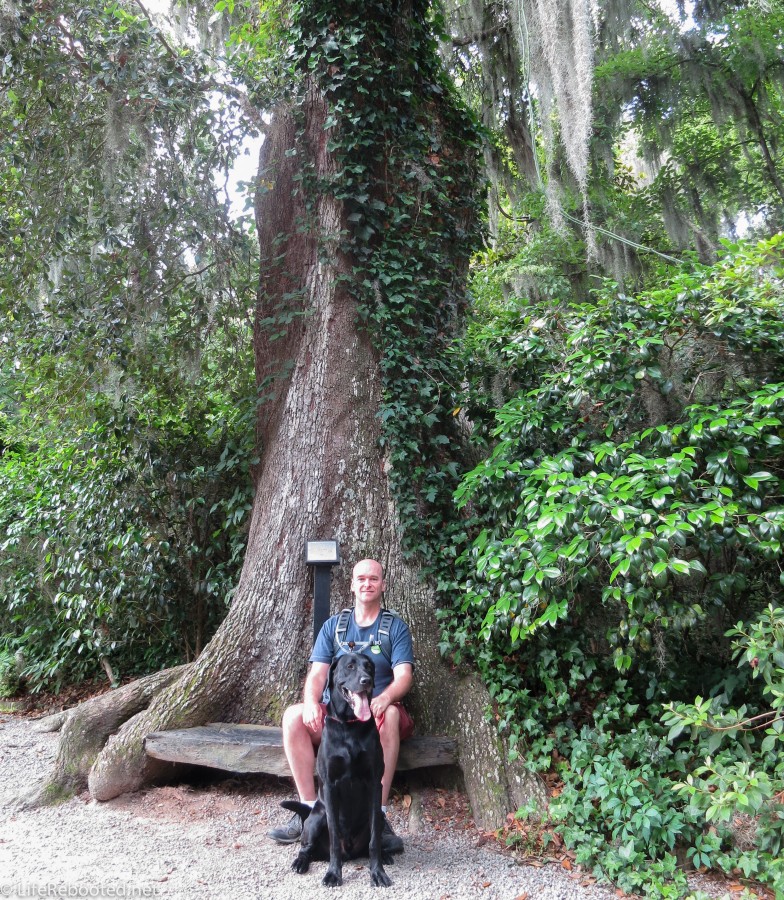 Mike and Opie taking a short break under a tall tree