We were unable to leave Virginia's gravitational pull this time although we got pretty close. Surprisingly Virginia is a pretty large state to drive through (north to south) when in an RV. We made it to Wytheville VA, just a hair away from the North Carolina border. We left behind the hustle and bustle of DC and hit the mountainous (and cooler) parts of Virginia where everything slows down a bit and the southern drawl becomes more prominent.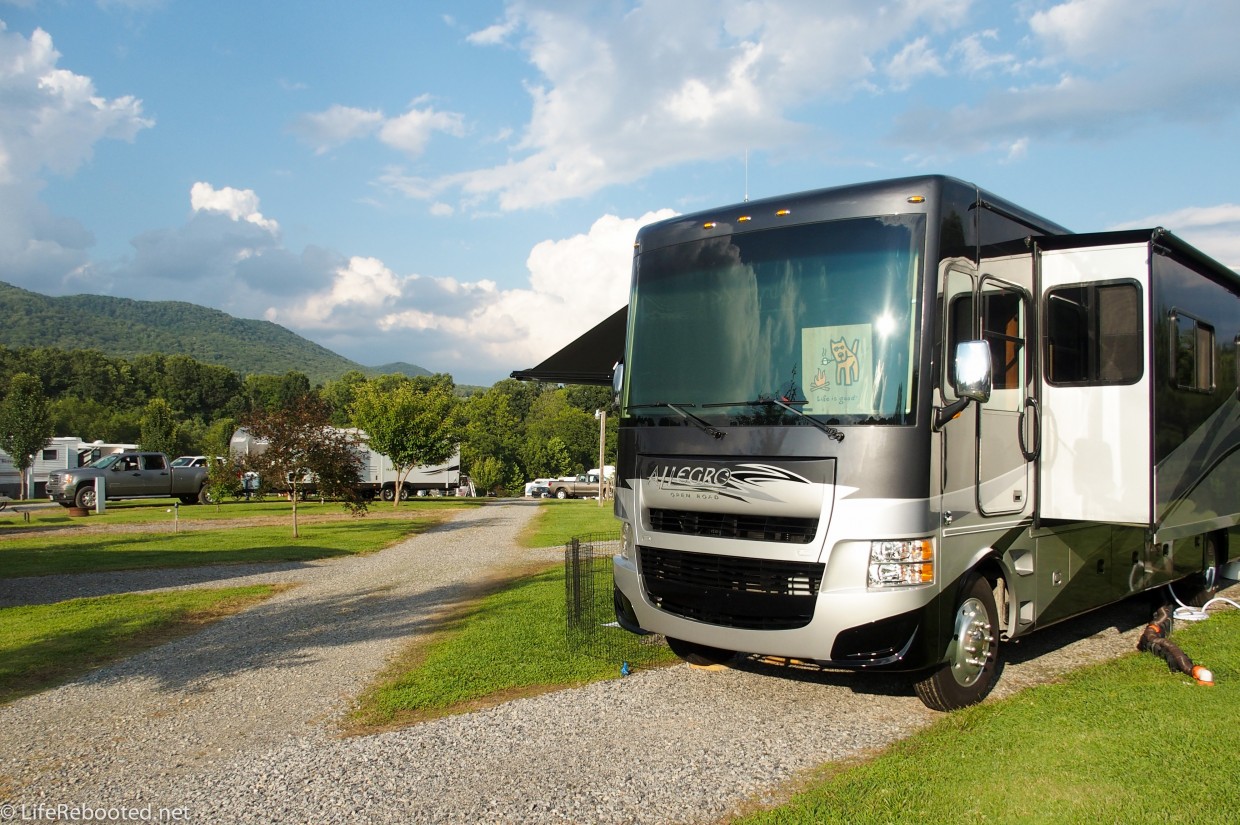 We had a fair bit of rain the first few days which was a good time to get all our indoor chores completed. The microwave/convection oven and I also got better acquainted while I tried my hand at baking chocolate muffins from scratch. Muffins came out a bit dry, I'm still working out baking time and temperatures, but Mike very graciously ate the muffins anyways.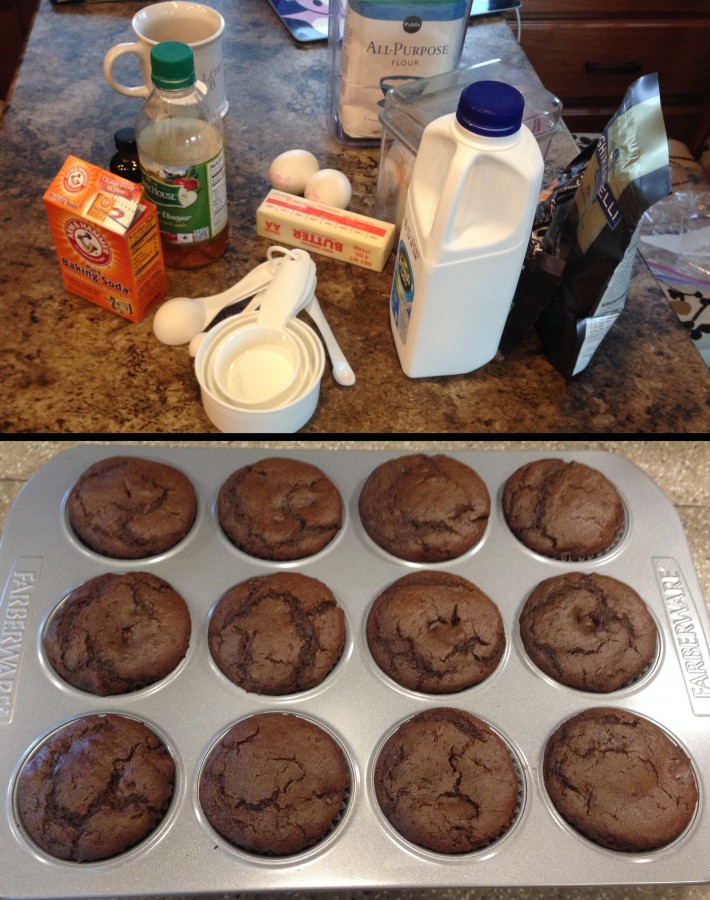 We decided to try our hand at a little bit of hiking once the weather cleared up. We started by taking a drive on Big Walker Mountain Scenic Byway near us. It's about 16 miles long and wraps around Big Walker Mountain, It's like a smaller version of Skyline Drive in Shenandoah VA. The road is very scenic and takes you to a couple of pretty overlooks.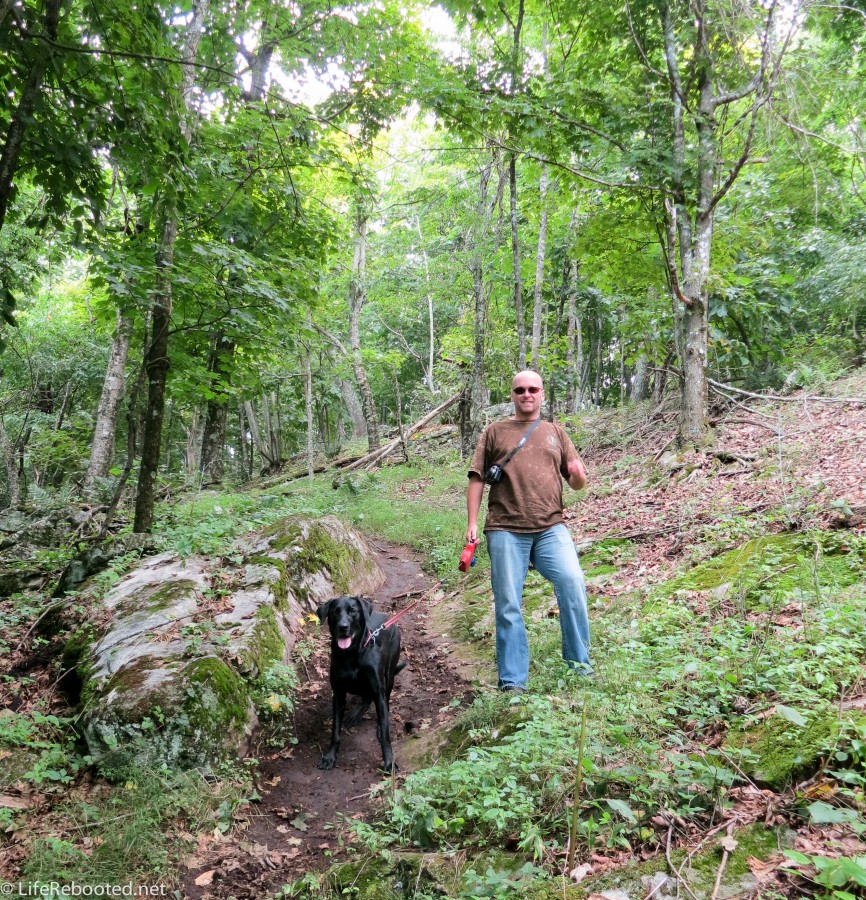 We took a 1.5 mile hike on Monster Rock trail. It used to be part of the Appalachian Trail (AT) but the AT was rerouted in the 1970s because Walker Mountain doesn't have enough water resources for the hikers. Monster Rock Trail was bypassed and lost a lot of its popularity since then. It's still a nice hike and the view is good from the overlook. You can continue on the Monster Rock Trail and it will meet up with the AT near Crawfish Valley but we hiked the trail just past the overlook and turned back around. On a clear day, you can see to West Virginia.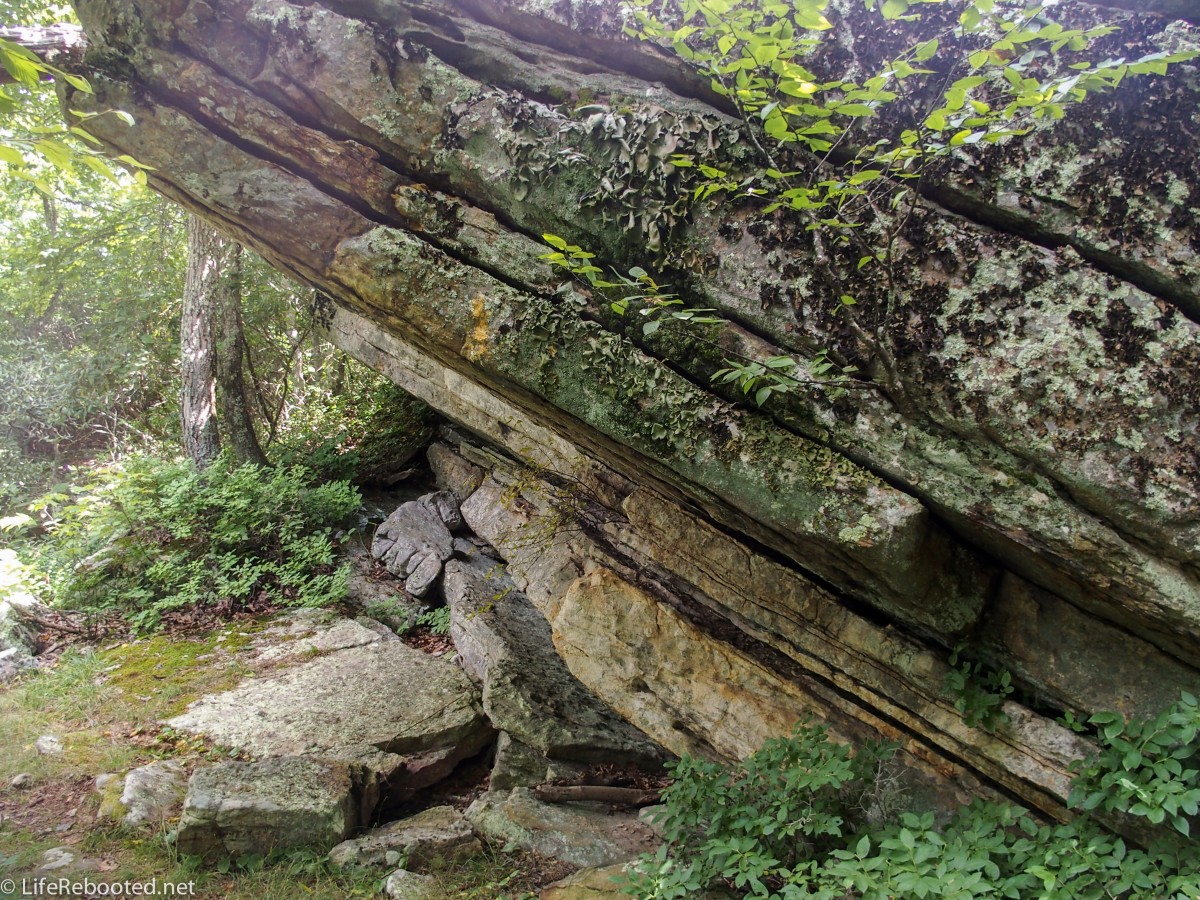 After Monster Rock, we got back on the byway and stopped at the Trail Boss Loop further down the mountain. Since we haven't done much strenuous hiking, we thought this would be a good trail for us because the internet said it was a moderate climb (600 ft elevation) and 3 miles long. However, what you read on the internet can be deceiving. Although the peak was 600 ft higher than the start, our total climb was almost 1,000 feet because of the ups and downs. There are a lot of switchbacks on the way down, and while they prevent us (ok, me because I'm a major klutz) from falling head over heels, it adds a fair bit of steps to the trail making it 4 miles in total length by the time we finished. The trail is moderate in difficulty, and there are some very scenic views through the trees. It is still a good trail for the novice hiker, the trail is well-marked, wide, and in very good condition. Part of the trail also merges with the AT and we only saw one or two other hikers while we were there.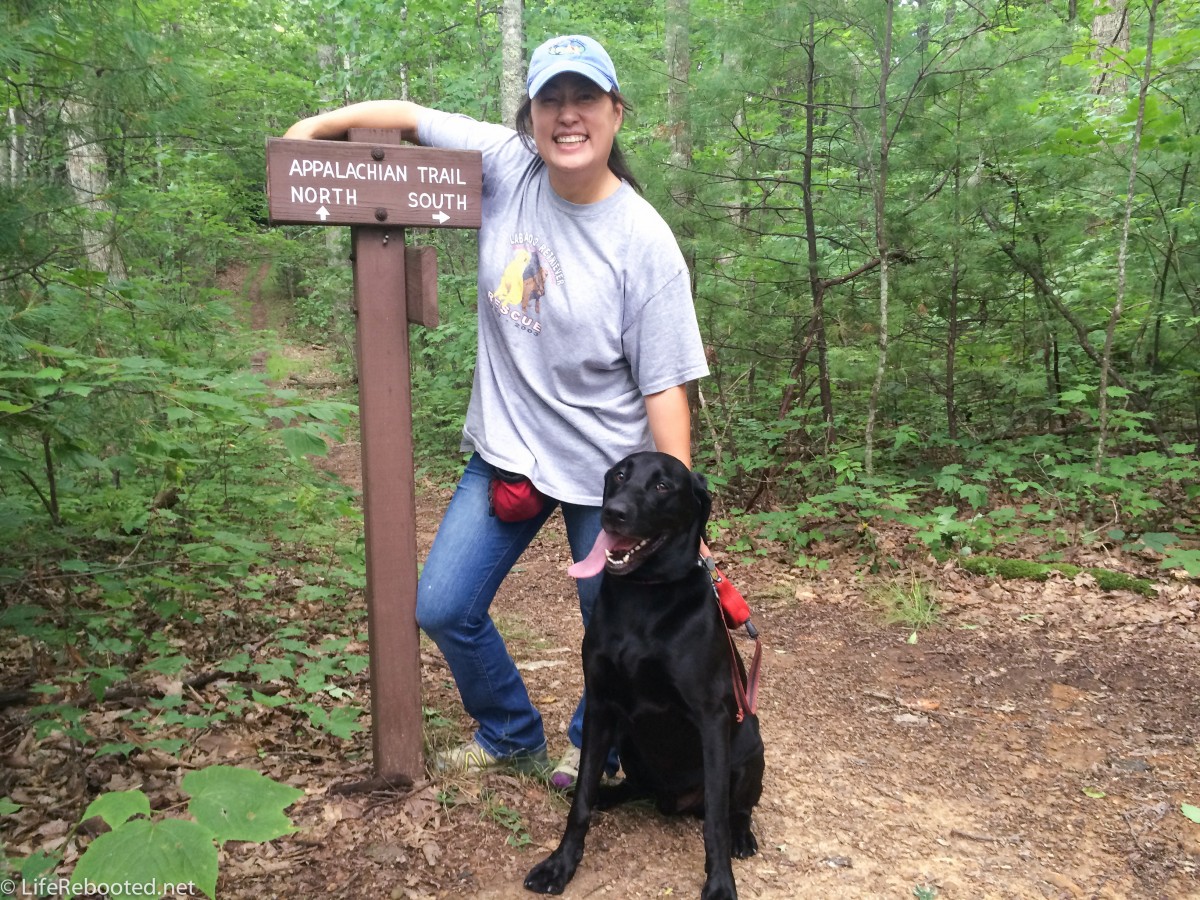 The rest of the week was just relaxing and enjoying our campground. Pioneer Campground has a large stream that passes through the grounds, so the dogs loved swimming and playing in the water all week, Rover wasn't as pleased with eau de wet dog permeating his insides though. We also had a good amount of outdoor space so we fenced the area off and the dogs (and I) would just soak up the sun during the day, and had a nice campfire in the evening. Since we're away from the city, a clear night sky shows a lot of stars and planets. One night we were even able to see the Milky Way Galaxy which is just really cool!
This will be our last stop in Virginia for at least a year. It's a very odd feeling for me, since I've always lived in this general area. I'm sad about leaving the family behind but also excited for our continuing adventures to new places we haven't been.